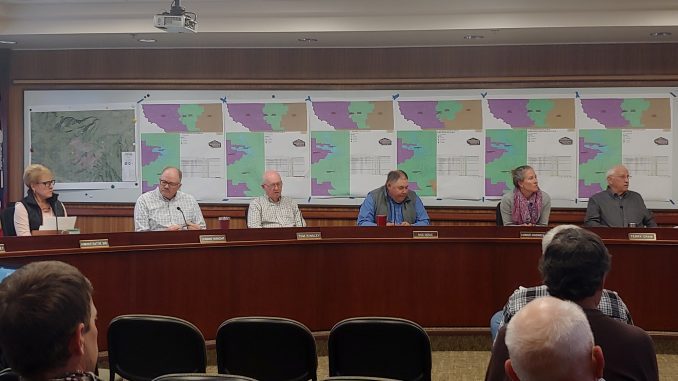 During their meeting this week, Sheridan County's Commissioners considered a Resolution to amend rules and regulations governing zoning and the division of lands to bring the county's regulations in line with changes to state law.
County Planner Mark Reid explained the amendments.
One comment in favor of the amendments was offered during the Public Hearing.
Commissioners Terry Cram and Nick Siddle also spoke on the matter.
The commission voted to approve the Resolution.