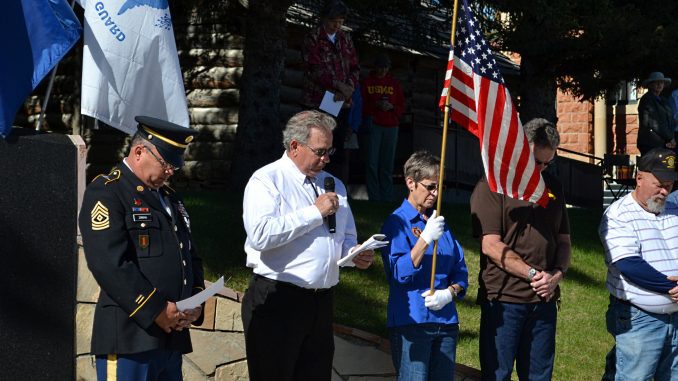 Buffalo residents came out on Memorial Day to honor military personnel that died in the performance of their military duties.
Ceremonies began at 9am at the Veteran's Memorial on Main Street before marching to the bridge over Clear Creek for the Navy Mother's ceremony before heading to Willow Grove Cemetery for the balance of the ceremonies.
Chuck Guilford, American Legion Powder River Post # 13 Commander, gave the invocation at the Veteran's Memorial.
The Marshal of the Day was Raymond Matteson, USMC retired, and the address was given by Nels Lofgren, US Air Force veteran and Powder River Post #13 Adjutant.
Refreshments were served after the ceremonies at the American Legion Post.