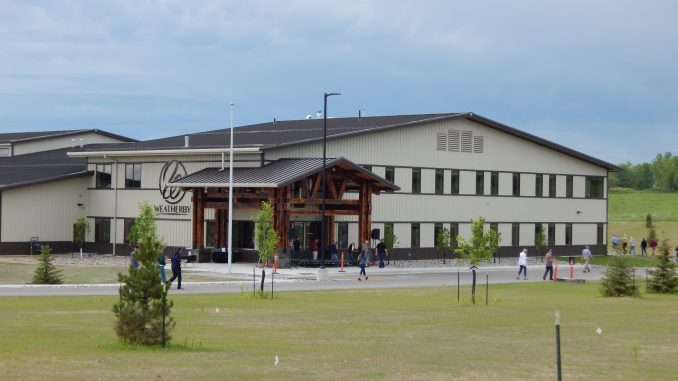 Members of the Sheridan Economic and Educational Development Authority – SEEDA – have approved adding a second pump and added generator capacity for groundwater control at the Weatherby facility in Sheridan's High-Tech Business Park.
Kent Anderson, who's manager for the project, said a dry well has been installed at Weatherby with connection to an existing storm sewer but the sump pump hasn't yet been installed.
With the dewatering, Anderson said, there is still 6 feet of water in the pit. He said the design team for the project has recommended a second pump.
He said the second pump would be set up in such a way that if one pump needs additional support, both pumps could run at the same time. The project would also increase capacity of the generator.
Anderson said the work would add just under $8,580 to the original $65,000 cost of the project.
Brenda Weatherby, a co-owner of the gun and ammunition manufacturing company, said the company would love to be able to use the water the pumps remove for irrigation. She said the company currently spends about $2,000 a month for irrigation during the summer.
Gary Koltiska, SEEDA board chairman, said that would be up to the company.