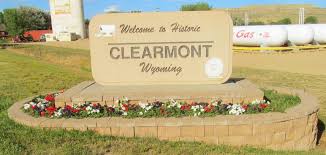 Two of Sheridan County's legislators went on record this week in support of some kind of coalition to represent Wyoming's smallest towns.
Senator Dave Kinskey and Representative Cyrus Western offered their thoughts in response to a presentation by Clearmont Mayor Greg Rohrer during this week's legislative forum.
Kinskey said the danger to small communities is that the state is looking at a $225 million deficit in non-school funding, and the state currently provides $105 million to Wyoming's counties and municipalities.
He said it would be helpful if there was a coalition of the state's smallest and poorest towns to speak on those towns' behalf. Western agreed that a coalition is needed.
Western said the lives of the state's small towns is on the line. He agreed a coalition of the small towns would be beneficial.
Rohrer said he was unaware of any such coalition, but that's something he definitely wants to look into.