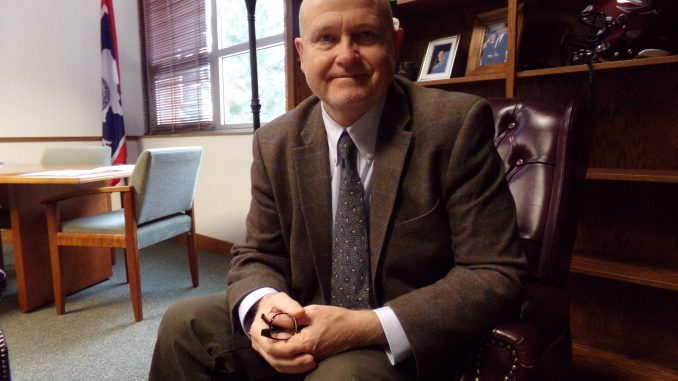 If Gillette College's request to separate from the Northern Wyoming Community College District is granted, there will be not only a fiscal impact but a cultural impact as well.
That's according to Dr. Walt Tribley, president of the college district that currently includes Sheridan and Gillette colleges and the Sheridan College Campus in Johnson County.
That includes the computer systems, human resources and more leadership positions that are currently being shared with the rest of the Northern Wyoming college district. He said overall, the district and Gillette College will be impacted in the neighborhood of up to $2 million of overhead.
But in addition, Dr. Tribley said, there will be what he considers a cultural loss if the colleges go their separate ways.
The Wyoming Community College Commission is scheduled to meet next month to consider Gillette College's request to form its own college district. If the college commission approves the request, that will go as a recommendation to Wyoming's legislators to consider in their session next year.
One of the issues driving the current move for a separate college district is a feeling by Campbell County residents that they have no say in the operations of their college. The Northern Wyoming Community College District is managed by a board whose members are elected entirely within Sheridan County.
Tribley can relate to those feelings, but at the same time, he said, when the Northern Wyoming trustees made decisions to cut this year's budget, they did so with a district-wide view and did not cut the Gillette and Johnson County campuses worse than they cut Sheridan College.