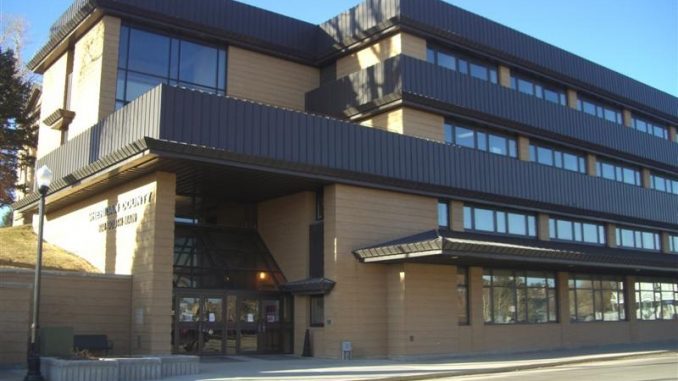 The Sheridan County Courthouse will be closed to the public through Friday, April 17th, after the county commission extended the current closure during a special meeting Wednesday morning.
In a release from the county, the county explained that due to Governor Mark Gordon's continuation of statewide public health orders through April 17th, the commissioners extended their Order of Emergency Closure of the County Courthouse to the Public through April 17th at 5pm.
Under this order, Sheridan County employees will continue to work in the building; anyone who must conduct business in person shall call for an appointment; and the Sheridan County District, Circuit Courts and Child Support will remain open.
In addition, the Commissioners amended the 2020 Sheridan County Courthouse Holiday Closures.
The amendment will be to close the Sheridan County Courthouse for business during the Easter Holiday.
The Sheridan County Courthouse will be closed for business all day, Friday, April 10th and Monday, April 13th.
Continue to monitor the county website for updates.
Link: