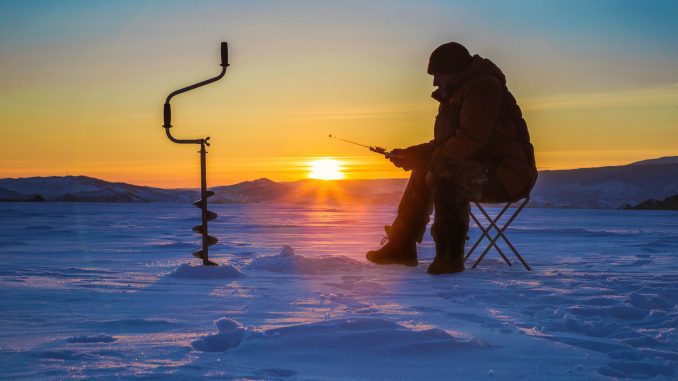 Ice fishing can be a dangerous but rewarding sport. Recently, Wyoming Game and Fish Public Information Specialist Christina Schmidt spoke to listeners of Sheridan Media's Public Pulse regarding some safety tips and resources for local anglers who brave the cold to enjoy this popular Wyoming winter pastime.
Anglers should reconsider fishing on any ice that is less than 4 inches thick. It is a good idea to take along a spud bar and use it to check ice thickness every few feet depending on the recent weather conditions. Another good piece of equipment to have are ice picks. These small picks can be draped around the back of the neck, much like a scarf. Should an angler fall through the ice, these picks can be used to self-rescue.
Wyoming Game and Fish Ice Safety Tips:
Never go on the ice alone.
It is not recommended to drive a vehicle onto the ice.
Take along plenty of warm clothes. It is also a good idea to keep extra clothes nearby.
To walk on the ice make sure it is at least 4 inches thick and is clear and solid (8 inches if the ice is cloudy)
It is a good idea to wear an ice pick around your neck and bring a throwable flotation device in case someone falls in.
Wyoming native Floyd Whiting has worked in both broadcasting and print journalism. Raised in Auburn Wyoming, Floyd works to bring a clear understanding to the issues and news that's important to Wyoming residents.