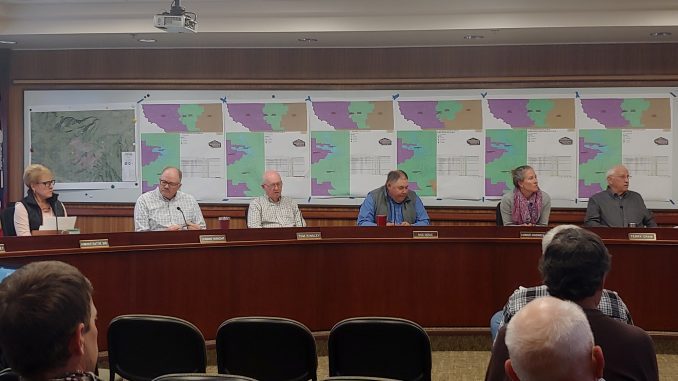 The Sheridan County Commission has approved the vacation of the Public Right-of-Way known as Boeing Road.
County Engineer Ken Muller explained that the commission had appointed him as the viewer in the matter and that they had accepted his report. The matter was advertised and no one from the public had filed a protest.
No comment from the public was offered at the meeting.
Commissioner Terry Cram spoke against the vacation.
The commission voted to accept the vacation, with Commissioner Cram voting against.