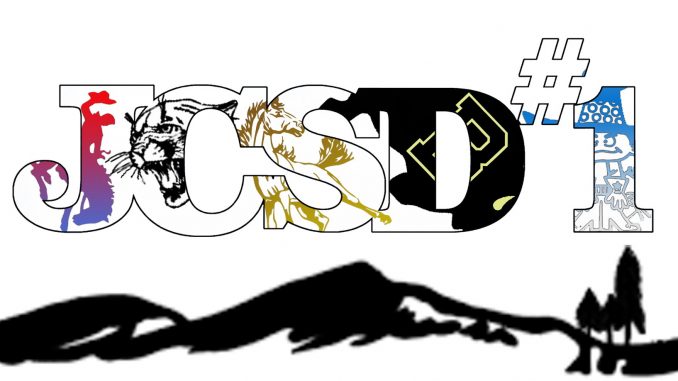 The Johnson County School Board held their meeting for April in Kaycee Wednesday evening, and discussed a proposed project that will repair the playgrounds at Meadowlark and Cloud Peak Elementary Schools in Buffalo.
Summit Recreation submitted a bid in the amount of $314,079 for the surfacing and $84,232 for the site and prep work, for a total of $398,311 for the project.
According to a report from Kim Glasgow, Director of Facilities & Grounds for the district, site and prep work will include removal of wood fiber material; geotextile fabric; and leveling and compacting of sub-grade material; forming and pouring a concrete border on the perimeter of both playgrounds; as well as sub-base material hauled in and compacted.
The repairs to CPES playground surface will be completed at the same time as Meadowlarks construction to save on travel cost and additional charges.
This project will begin when school is out in June, according to Glasgow.

The board approved the contract, with money for the project coming from the district's Major Maintenance Fund.