The Community Service Officers with the Sheridan Police Department received a special gift Wednesday. Sheridan Media's Ron Richter has the details.
This week is Animal Care and Control Appreciation Week and Second Chance Sheridan Cat Rescue presented Sheridan Community Service Officers Ed Boone and Kris Walker with some gifts to commemorate the week. Second Chance Director Elaine Kristiansen explains.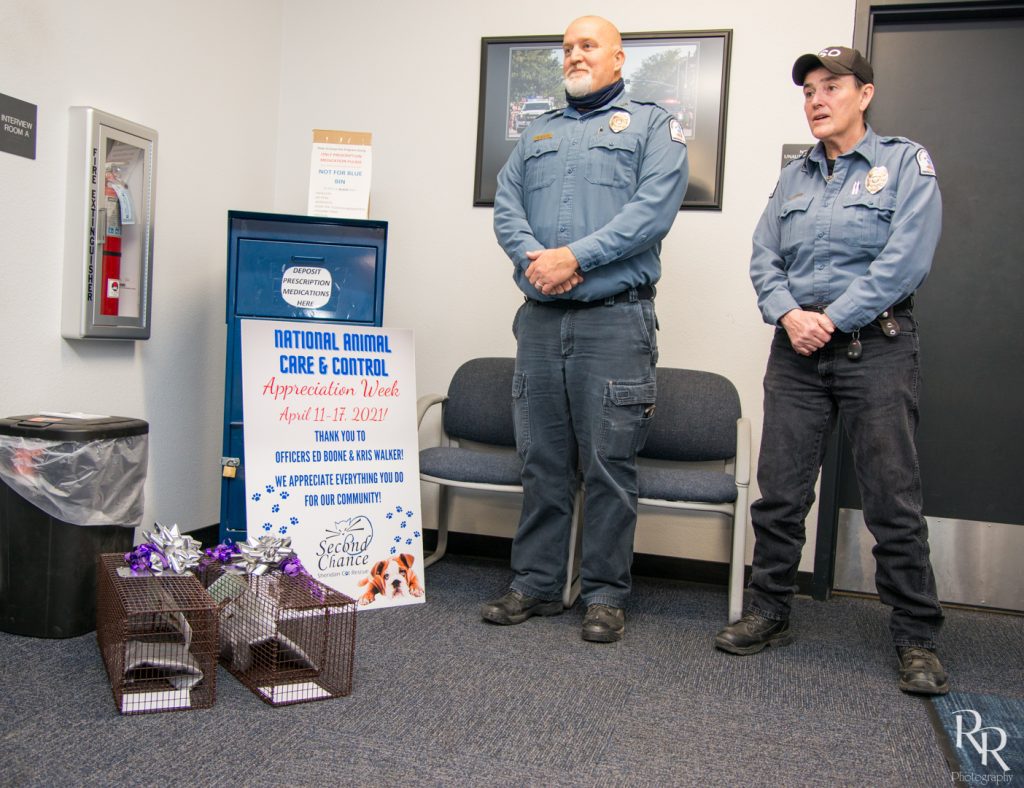 Sheridan CSO Ed Boone talks about how the smaller traps will be a big benefit to what they do throughout the community.

Kristiansen said the signs that were made will be displayed at the Police Department and at Second Chance Sheridan Cat Rescue. She said the signs along with the kitten traps, waterproof trap covers for adult traps and City Brew gift cards were a way of saying thank you to the CSO's for the service they provide in Sheridan.