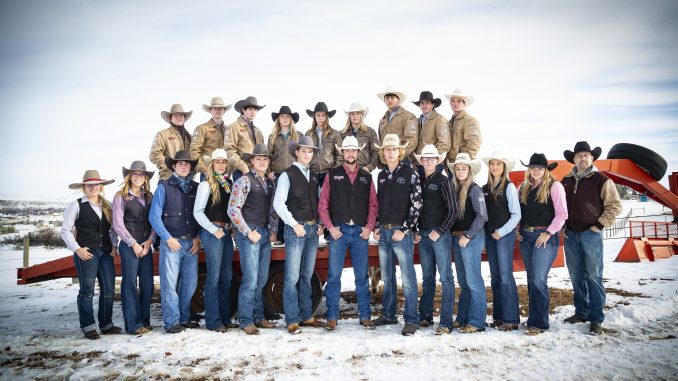 The 11th annual Sheridan College rodeo banquet has been set for April 10 from 4:30 to 930 p.m.
The event will be under the tent at the Big Horn Equestrian Center just outside Big Horn and will feature live entertainment by the Munsick Brothers.
The annual event is a fundraiser for the college rodeo program and will feature virtual, live and silent auctions. Information on tickets and bidding will be available soon through the Sheridan College Foundation.
All proceeds from the banquet benefit the Sheridan College rodeo program and provide scholarships for rodeo athletes.
Those who want to help sponsor the banquet can contact Marc Gilkerson, Sheridan College rodeo coach, at 675-0615.