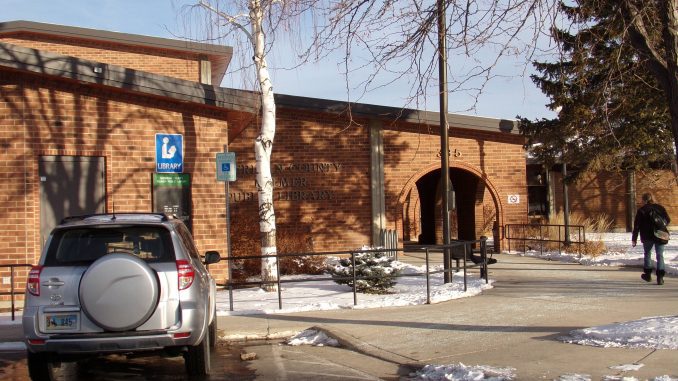 Part of the parking lot of the Sheridan County Fulmer Public Library will be blocked off for the next few months by materials for the roof replacement/HVAC project at the library.
Library Director Cameron Duff announced the contractor's plan to block off part of the parking lot at a meeting of the library board Wednesday night.
Duff said the Brooks Street entrance to the parking lot will be blocked off. Contractor for the $1 million project is Dick Anderson Construction, and Duff said the assumption is that work will start on March 15.
He said the work must be finished by June 15.
Duff said the good news on the project is that there is no asbestos in the library building.
Sheridan County commissioners awarded the bid for the roof/HVAC project last October. Replacement of the library roof has been a major item in the library's capital campaign program.