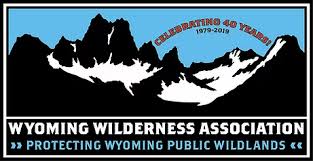 JJ McGinnis has joined the Wyoming Wilderness Association as director of communications and development.
McGinnis said he's known Khale Century Reno, executive director of the Wilderness Association, for a couple of years through Leadership Sheridan County.
He said the opportunity to work for an organization that promotes the areas he's been in and the experiences he's had really excited him. He said his work for the association will involve a lot of donor relations and communicating with others about the good work the wilderness association does.
He said he's currently working on the backcountry film festival that the association has at Luminous every year. Because of COVID-19 restrictions, he said, the festival this year will be virtual.
McGinnis said he will work to broaden the association's donor base and member base, and bring people to the area and the issues to the people.
McGinnis said the Wilderness Association is small, with a staff that's spread throughout the state. In addition to Sheridan, the association also has offices in Lander and Jackson.
Established in 1979, the Wyoming Wilderness Association is a non-profit organization dedicated to protecting Wyoming public wildlands.
McGinnis is a graduate of Sheridan College and the University of Wyoming and has served on the Sheridan College Booster Club in addition to the Leadership Sheridan County Steering Committee. Before joining the Wilderness Association, he worked for Advanced Communication Technology Inc.