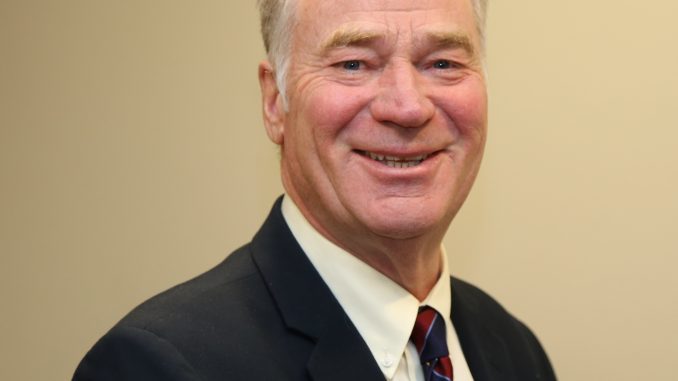 Dave Kinskey, who represents Sheridan and Johnson counties in Wyoming's state Senate, said the state's education fund is currently being backstopped by the state savings account.
Kinskey made the comments during a meeting earlier this week of Sheridan County's state legislative delegation with trustees and administrators of Sheridan County School District 2.
He said the evaporation of K-12 education funds isn't expected to happen for six years. But, he said, something has to be done well before then to get a handle on Wyoming's finances.
Kinskey said the main cause of the state's financial crisis is the precipitous decline in coal. He said over the next four to six years, the state is looking at a loss of 30 percent of revenues because of the energy decline.
He said one proposed solution has been raising or implementing taxes.
Kinskey said his commitment to Wyoming's schools is that he will protect the classroom and protect the teachers.
He said he doesn't know what the impact of cutting the budget will be on K-12 schools in Wyoming, but he thinks every district in the state is prepared for a 10 percent reduction in funds.
Kinskey said other areas in the general fund can also expect cuts. He said the budget is a big challenge, one he doesn't think Wyoming has faced since the Great Depression.