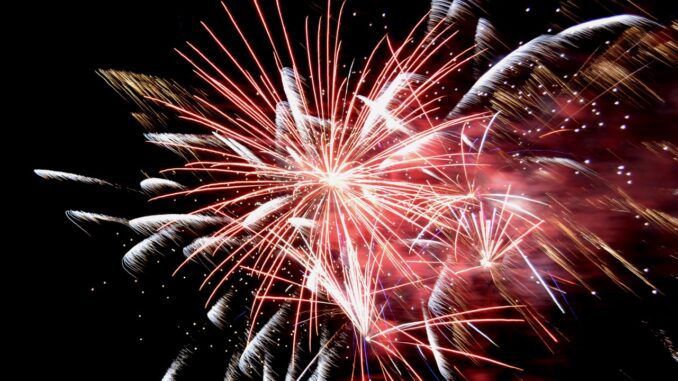 People from outside Sheridan County, and from outside Wyoming, flocked to the Big Horn Equestrian Center Saturday night for the 32nd annual Fourth of July fireworks show.
Sheila Blackburn, who's Equestrian Center manager, said for some time before the event, she was getting calls from people from Gillette, Casper, even from Red Lodge, Montana, and Spearfish, South Dakota, who were asking about the event in Big Horn after events in their home towns were canceled.
Among those from out of the immediate area was Brianne Veit, who said she was with a group of people coming from Buffalo.
She said Buffalo's fireworks were canceled this year due to a fire ban. Blackburn said it was a "project" this year to put on the annual fireworks event.
Among the restrictions put in place was that the gates to the Equestrian Center didn't open until 5:30 p.m., instead of at 4 p.m. as in years past, and Sheridan County sheriff's deputies were stationed at the entrance to the facility to turn people away until opening time.
People were directed, if they chose, to drive to the parking lot at Big Horn High School to wait until the 5:30 p.m. opening.
Blackburn said parking attendants were spacing vehicles eight feet apart instead of six feet, and vendors were observing COVID-19 regulations as well. Blackburn said vendors and their staff and she and the Equestrian Center staff were all wearing masks.