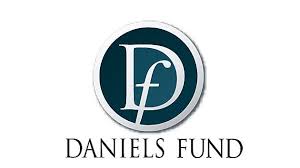 Nominations are being sought for the 2020 Daniels Fund Ethical Leadership Award, which honors business leaders who represent the "best of the best," living a life of integrity at work, at home and in their communities.
The award is a joint venture among the Daniels Fund, the University of Wyoming College of Business and the Wyoming Business Alliance/Wyoming Heritage Foundation.
Deadline for nominations is July 15. The winner of the award will be announced at the Governor's Business Forum, to be held Nov. 18-20 in Cheyenne.
The award was created to recognize Wyoming citizens who embody the ethical leadership principles exhibited by Bill Daniels, a cable television pioneer who started his professional career in Casper. Winner of the inaugural award in 2016 was Dave Bonner of Powell, who was recognized for his service as president of the University of Wyoming board of trustees, 50 years as a highly-regarded newspaper publisher and his selfless service as a legislator and state elected official.
A nominating form can be found online at www.wyomingbusinessalliance.com. Completed nominations should be submitted by email to cindy@wyoba.com.