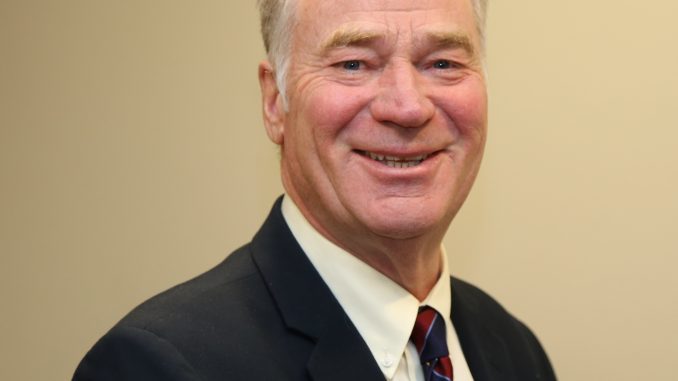 Senator Dave Kinskey has announced he will run for re-election to Wyoming's state senate, where he represents Sheridan and Johnson counties.
Kinskey, who's a Republican, said his passion for serving Wyoming is as strong as ever, and he wants to continue to put his experience to work for the place we all call home.
Kinskey, who grew up in Sheridan, said the state needs conservative leadership to stand strong against big government overreach and what he calls "tax and spend" politicians.
Kinskey was appointed to Wyoming's legislature in 2014 and since then, he said, he's served the people of Sheridan and Johnson counties as an advocate for the Wyoming way of hard work, traditional values and personal freedom. He said he wants to continue pushing for smaller government, more accountability and a stronger, more diverse economy.
During his tenure, Kinskey said he's accomplished several goals that he believes have improved life for Wyoming families and businesses. He said he's helped shield citizens from income and other tax increases, fought for the state's agriculture, including protecting property rights and expanding water resources and predator control, and honored veterans by pushing for construction of a new veterans nursing home.
Kinskey said he's also working for job creation by promoting a strong education system and skills training for non-traditional students. Kinskey said he's stood up for seniors by backing funding for programs to help the most vulnerable, and he's a defender of the conservative values of the right to life and the right to own firearms.
Kinskey said there is much more to be accomplished and there are no doubt some hard times ahead for Wyoming. But he said he firmly believes our best days lie ahead of us.