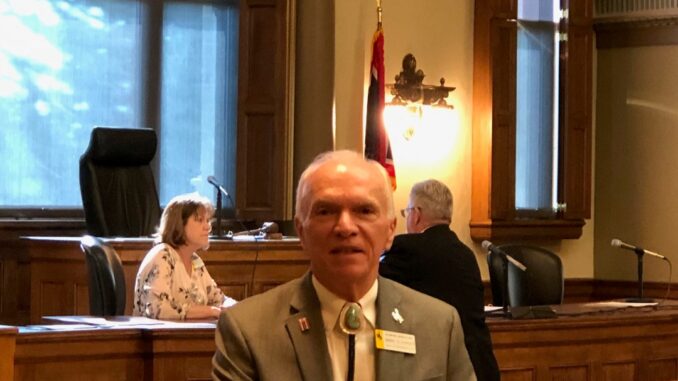 Mark Kinner, who represents Sheridan County's House District 29 in the Wyoming Legislature, announced Wednesday that he will seek re-election.
Kinner said serving the people of District 29 has been one of the greatest honors of his life.
Kinner said the work ahead of the Legislature has been exacerbated by the COVID-19 pandemic coupled with the continued downturn of oil, natural gas and coal.
Kinner was appointed to the House seat in 2015 and re-elected in 2016 and 2018. He currently serves on the House appropriations committee, and if re-elected, he said, he would ask the House leadership to appoint him again to that committee.
Kinner has also served on the air transportation liaison committee and would like to continue in that service as well.
Kinner describes himself as a lifelong conservative, saying he has consistently supported legislation to safeguard Second Amendment rights, protect the sanctity of life and reduce spending. He also has been a strong education advocate for K-12 education and for the state's community colleges.
He has lived and worked in Sheridan for over 35 years, spending the majority of his career in banking, working with small businesses in Sheridan.
He is a past trustee and trustees chair of the Northern Wyoming Community College District and has served on the boards of Forward Sheridan and the Sheridan Community Land Trust.