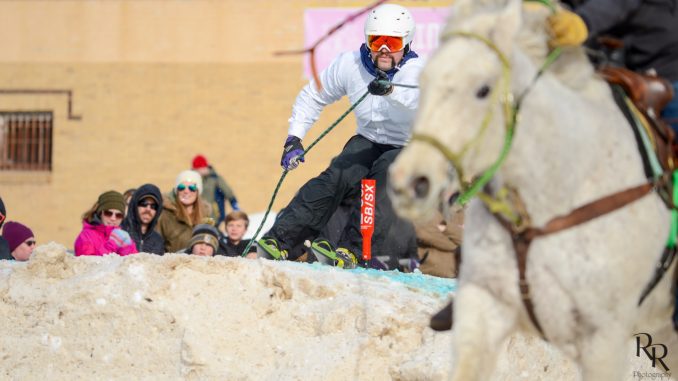 The Sheridan City Council met for their first regularly scheduled meeting Monday night. Sheridan Media's Ron Richter has the details.
The inaugural Sheridan WYO Winter Rodeo last year was such a success, that organizers have expanded the event this year to include two days of skijoring races along Broadway Street on February 22, and 23. New this year will be fat bike and nordic ski races on Saturday, February 15, which will take place at Kendrick Municipal Golf Course. The Council along with Mayor Roger Miller received an update on the event Monday night from City Engineer Hanns Mercer, who said that there were over 6,200 people that lined up along Broadway to take in the skijoring races last year on February 23.
Mercer talked about the cost and expenses that go into making the event happen.
A complete schedule of events, including how to register for any of the races, is available here: https://www.wyowinterrodeo.org/
Other business from the Council meeting included the approval of a revision to the budget and a presentation that focused on the municipal comparison of Internet sales tax revenue. We'll have more from the Council meeting for you in future stories.