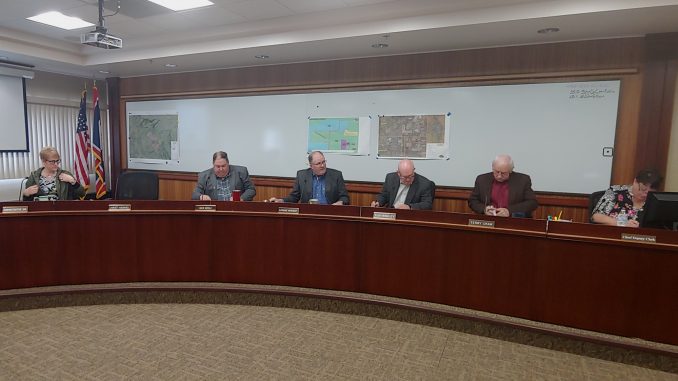 The contract for the Sheridan County Courthouse North Vestibule Entrance project was discussed by the Sheridan County Commission during their recent meeting.
The contract was presented by County Administrative Director Renee Obermueller.
Obermueller explained that the county reached out to a number of companies to bid on the project but received only the proposal from Parker Glass in the amount of $68,500 which she recommended the commission to approve, with one caveat to the contract.
The commission voted to award the contract to Parker Glass.