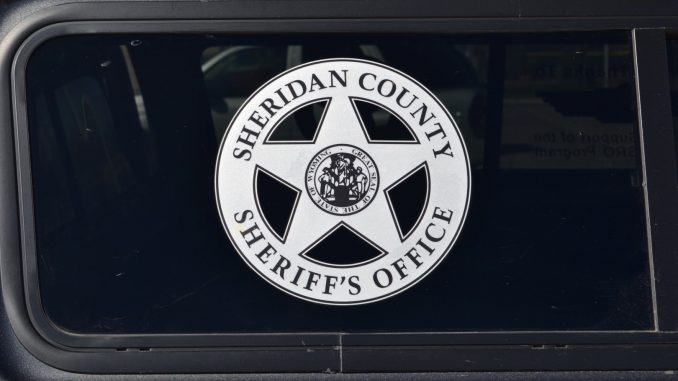 A man is suspected of taking his own life after being pulled over by Sheridan County Sheriff's Deputies, south of Sheridan.
According to a media release from the Sheriff's Department, at approximately 7:39pm on Friday, April 22nd, deputies initiated a traffic stop in the area of Pinyon Place and Fleming Boulevard on a white Ford pickup, after it was reported the male driver violated an active protection order.
The unidentified driver eventually pulled over and deputies attempted to make verbal contact with the male from a safe distance.
After several minutes with no response, nor movement from within the vehicle, deputies approached and observed the male unresponsive from what appeared to be a self-inflicted gunshot wound.
No one else was inside the suspect's vehicle.
The deputies on scene immediately pulled the male subject from the vehicle and attempted life-saving measures with the assistance from Sheridan Police Officers while requesting EMS and Fire personnel to respond.
The male individual was subsequently pronounced dead at the scene.
Due to the circumstances leading up to the apparent suicide, the death is being separately investigated by the Wyoming Division of Criminal Investigation.
The identity of the deceased male is currently being withheld until his next of kin can be contacted by the Sheridan County Coroner's Office.