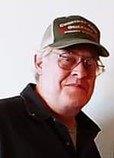 Michael W. Tapert, 66, of Sheridan, Wyoming (formerly of Clinton Township, Michigan,) passed away Wednesday, December 23, 2020 at his home. He was born August 2, 1954 to Harold Sr. and Mary (Blonde) Tapert in Detroit, Michigan.
Michael graduated in 1972 from Cousino High School in Warren, Michigan. As a young man, he was a member of a barber shop quartet with several friends from high school – all of whom he remained in close contact during his lifetime. He and his friends also spent hours "jamming with guitars."
He was self-taught in computer programming and became exceedingly gifted in mechanical design using the autocad program. Michael worked as a machinist and draftsman designer. He was most recently employed as an independent contractor for Inovision of Michigan as a mechanical engineer designing the robots used in assembly line production for the auto industry. Michael lived the major portion of his life in Michigan and moved to Sheridan, Wyoming in 2007. He loved this part of the country.
Michael was a collector of Production Cell Art; guns and rifles; clocks and watches. He often dreamed about being a train engineer and collected train memorabilia. With being gifted in the mechanics of things, he disassembled his 1974 Harley Davidson and cleaned and rebuilt it several times. His most recent project was to design and build a rail car to be used in exploring abandoned rail lines. While he was never able to test his rail car, he took great pleasure in building it and dreamed of "riding the rails" someday. He was a lifetime member of the Harley Davidson Owners Group and a lifetime member of the National Rifle Association.
Michael was a gentle soul. He loved all animals, and his cats were his family. He was a private man. Michael was kind and generous financially when he could help. He had many lifetime friends who loved him dearly. His supervisor was saddened to hear of his demise and commented that he was brilliant at his job and the easiest employee he had ever worked with.
He was preceded in death by his parents. Michael is survived by his brothers, Harold Tapert, Jr. of Warren, MI and Barry Tapert of Dryden, MI; sisters, Bonnie Schimmel of Sheridan, WY, Gail Urbanec of Romeo, MI, Shirley Breuhan of St. Clair Shores, MI, and Tammie Dziubarczyk of Lum, MI. A Celebration of Life will be held later this year in Michigan. Memorials may be made to, Second Chance Sheridan Cat Rescue, 1850 Gabrielle Ct., Sheridan, WY 82801. Online condolences may be written at www.sheridanfuneral.com. Arrangements are under the care of Sheridan Funeral Home, 1423 O'Dell Court, Sheridan, WY 82801.