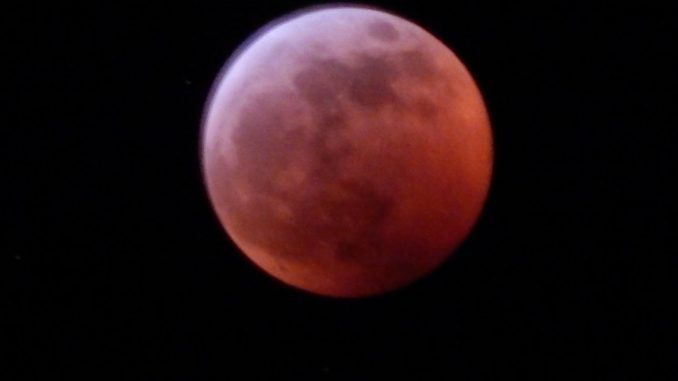 It happens on average of 2-3 times per year and Wyoming could see most of it, depending on cloud cover.
A lunar eclipse will take place overnight Thursday, November 18th into Friday, November 19th, as the moon will pass through the earth's shadow.
During this time, the sun, earth and moon will be aligned in that order, allowing the event to happen.
It won't be a perfect alignment, and as a result 97% of the moon will be eclipsed.
A small portion (the other 3%) of the lower left side of the moon will not pass through the earth's umbra, which is the dark center of the earth's shadow.
Activity from Wyoming's perspective is supposed to start at around 11:02pm MST Thursday, as the moon enters the earth penumbra.
As time progresses, the moon will fade slowly from left to right, and should be out of sight by about 12:11am MST Friday.
At around 12:18am MST, the moon will start entering the earth's umbra, causing the moon to slowly turn red.
The maximum part of the eclipse is anticipated at about 2:02am MST.
This is when the 97% will happen.
After that, the process will reverse itself, as the moon will start to fade to black again, and be out of sight by 3:47am MST.
At about 3:53am MST, the moon will start to reappear in it's normal bright white color, as it exits the earth penumbra and is anticipated to be back to normal at around 5:03am MST.
The weather forecast for Sheridan from the National Weather Service in Billings, Montana calls for mostly cloudy skies overnight Thursday into Friday, hence it maybe difficult to see any of the lunar eclipse.
The next anticipated lunar eclipse will happen May 15-16, 2022.
A solar eclipse happens when the moon passes between the sun and the earth, but that isn't visible as often as a lunar eclipse, because the moon casts a smaller shadow on the earth, compared to when the earth casts its shadow on the moon.
A partial solar eclipse is anticipated to occur on October 25th, 2022, but it will not be visible from North America.
A solar eclipse is anticipated to pass through the USA in October of 2023 and in April of 2024.
Click here to see a computer generated timeline of the November 18-19 lunar eclipse.