Molly Steel, long-time trustee with Sheridan County School District 2, has received the All Wyoming School Board Award.
District 2 Superintendent Craig Dougherty, who nominated Steel for the honor, announced the award at Monday's school board meeting.
Dougherty said the award is a joint effort of the the Wyoming School Board Association and the Wyoming Association of School Administrators.
He said the award will be officially presented to Steel during the virtual Wyoming School Board Association conference later this month.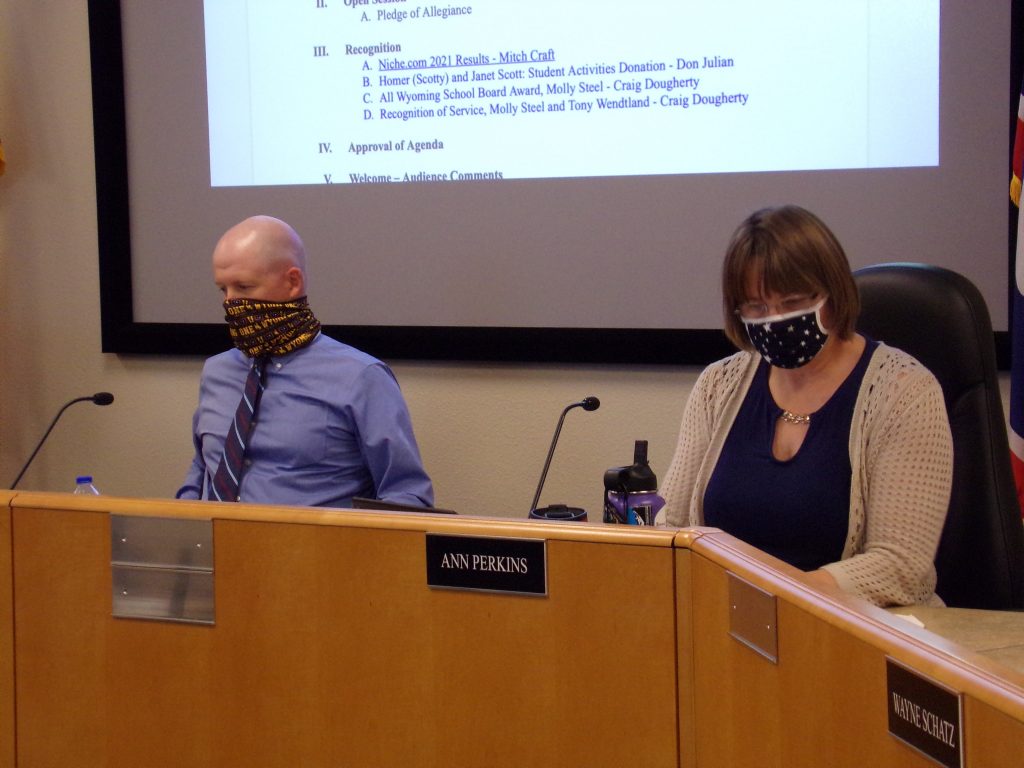 Trustees Chair Craig Achord in other action Monday night named Steel and trustees Wayne Schatz and Sue Wilson as District 2's voting delegates at the conference.
Also Monday night, Dougherty recognized Steel and Trustee Tony Wendtland for their service on the school board. Dougherty noted that Monday was their last meeting as District 2 trustees. They both chose to not run for re-election in this year's elections, and the district's new trustees will be seated at the board's December meeting.
Also recognized Monday night was a $50,000 donation from Homer (Scotty) and Janet Scott for student activities. The donation was announced by Sheridan High School Activities Director Don Julian.
Dougherty said the Scott family and Scott Foundation donate annually to the district's student activities. He said without their support, the district wouldn't be able to provide the programs and activities that it has today.