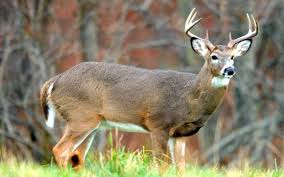 Registration is open now for people interested in bow hunting for deer within Sheridan city limits.
Police Lt. Travis Koltiska, who's the public information officer, said anyone interested in bow hunting within the city limits must first register with the Sheridan police department.
Koltiska said any member of the police department can assist residents with the registration.
Bow hunting was implemented by the city in 2007 as part of the city's deer management plan. But Koltiska reminds residents that the plan allows bow hunting only, and people choosing to hunt on privately owned land must first secure permission from the landowner.
Additional information regarding what areas of the city of Sheridan are open for bow hunting can be provided when the individual registers. Koltiska said all Wyoming Game and Fish regulations also apply to the deer management plan.