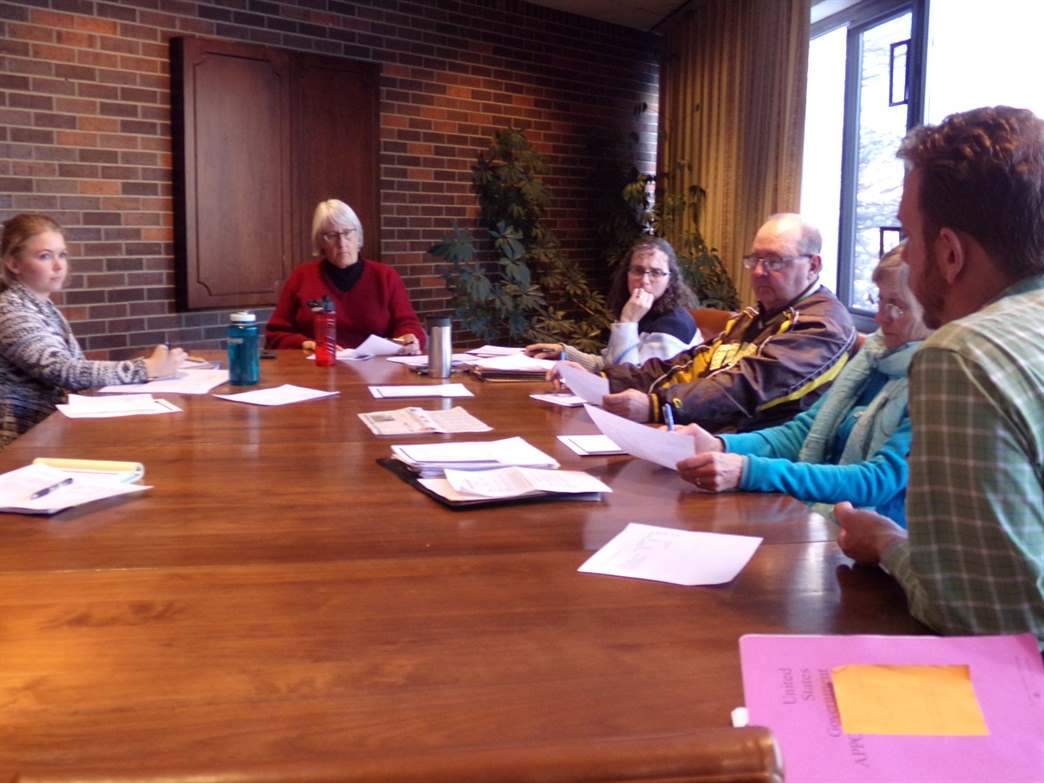 Supervisors of the Sheridan County Conservation District approved several contracts and agreements in their meeting Tuesday night, including two agreements relating to the Acme Power Plant.
The first approval was for a license agreement granting access to the plant. Jackie Carbert, the district's program director, explained.
Supervisors' chair Susan Holmes elaborated that the road in question was the short road leading directly onto the plant property.
The second agreement relating to the Acme plant was with the Padlock Ranch. Carbert said this was to establish a permanent access road to the plant site.
Turning to other matters, supervisors approved a mutual termination of a septic project agreement that is no longer needed.
Supervisors approved contracts for a stockwater storm water pollution prevention project and an irrigation storm water pollution prevention project, both on Lower Clear Creek.
Supervisors also approved payment for the Piney Cruise Ditch septic project, which Carbert said came in on budget at a total of $22,000.
Supervisors also gave the go-ahead to proceed with a proposed septic-to-sewer project for a Big Goose Creek landowner. Carbert said funding for the project has been approved by the Wyoming Department of Agriculture.