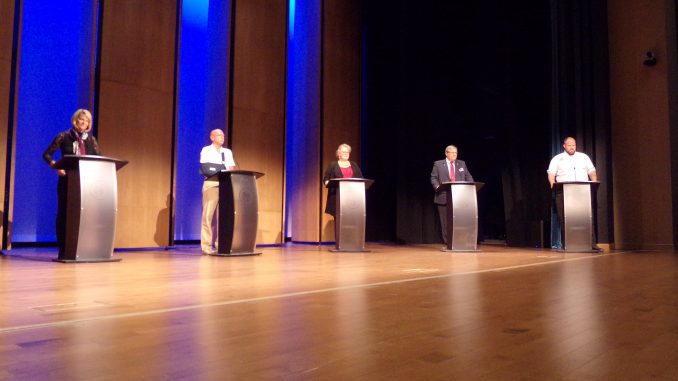 Protest is guaranteed under the U. S. Constitution, but when protest becomes violence, it's time for law enforcement to get involved.
That was the response of Cynthia Lummis, one of five Republican candidates for the U. S. Senate who were asked their opinions of law enforcement becoming involved in protests during a debate earlier this week at Sheridan College.
Another Senate candidate, Josh Wheeler, said he doesn't believe law enforcement has been picking up protesters in recent incidents around the country.
Also responding to the question was Michael Kemler.
Candidate Bryan Miller said the bottom line is that what is going on this country presently is going to hurt us – and hurt us bad.
Candidate Donna Rice said if she was in one of the cities where protesters are destroying property, and her home was in an area being surrounded and destroyed, she would certainly want somebody to be responding.