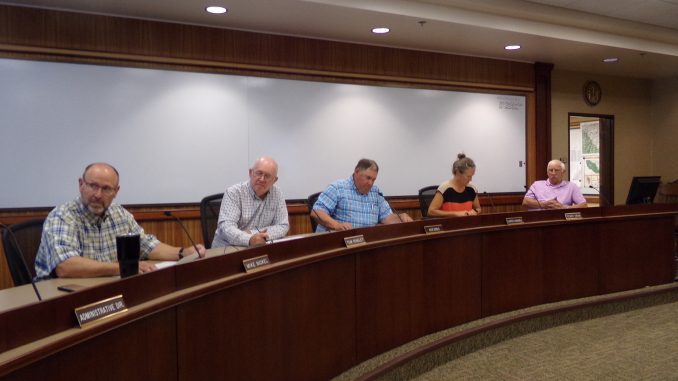 Sheridan County commissioners are looking at spending slightly over $16 million in the year that started on July 1.
In Monday night's budget hearing, County Administrative Director Renee Obermueller said the proposed budget is very consistent and almost flat compared to last year's budget.
The county expects to receive a little less than $15 million in revenues this year, but proposes to balance the budget with a cash carry-over of just under $1.8 million.
Obermueller said the budget is slim outside of what department heads and the county elected officials need and called it "employee-centric." She said there are some capital projects that the county will be looking at, adding they are safety items that need to be done and can't be delayed any longer. She said that includes needed rehab on the courthouse elevators.
She said an increase in the county's ad valorem tax rate will help offset some of the potential loss in direct distribution and sales tax this year.
She said Sheridan County is also fortunate in that it hasn't been heavily reliant on minerals.
The budget hearing lasted about one minute, with almost no public present and no one offering any comments. Commissioners will consider the budget for final adoption in a meeting Tuesday morning.