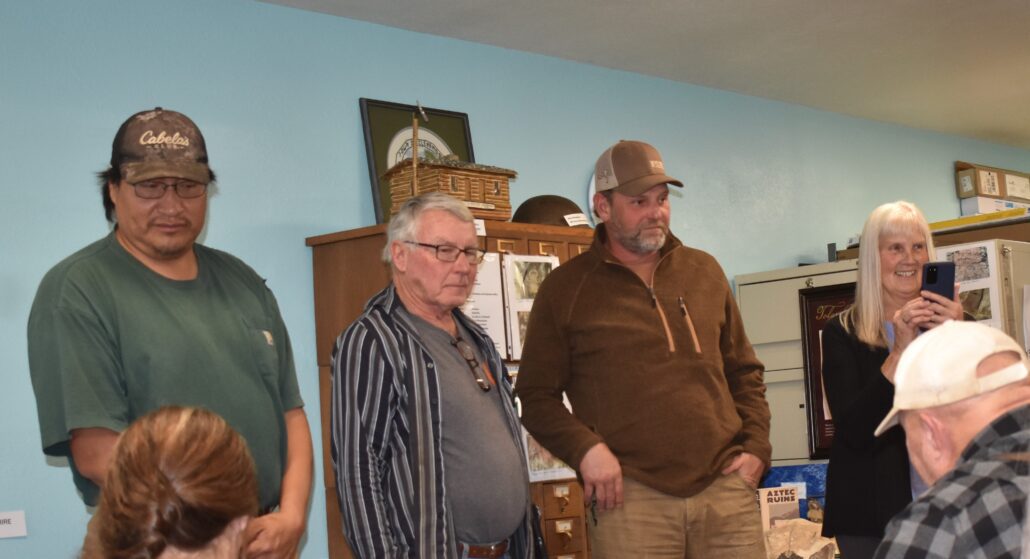 On November 15, in honor of Native American Heritage Month, the Clearmont Historical Center hosted a program on Native Americans.
Shane Hampshire, who with his family has lived in the area for many years, was the first presenter, and he talked about some of the artifacts he and his family have found throughout the years. He said one of the best books he has found for identifying artifacts, was the book,Projectile Points of the High Plains by Jeb Taylor.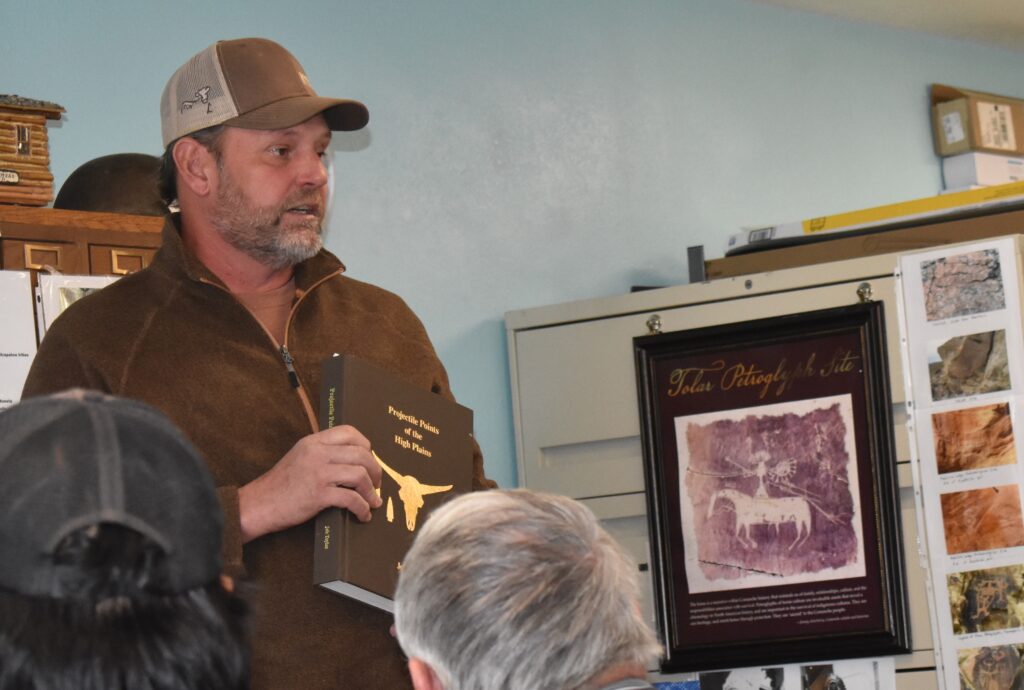 Hampshire had many artifacts on display at the Clearmont Historical Center. He has found scrapers, arrowheads, stone hammers and a grinding stone.
He said that farm fields along creeks are good places to hunt for artifacts. Especially after the field has been plowed, which will bring up artifacts buried over centuries.
One interesting artifact Hampshire mentioned were paunch rocks.
He explained why they were called paunch rocks.
Hampshire said that hunting artifacts is a great family activity, outside in the fresh air and learning about the people who were here before.
After his talk, Ira Roadifer of the Clearmont Historical Group talked about Chief Washakie, a Shoshone Chief. Washakie spoke English, was a friend of Jim Bridger, and helped the US Government negotiate treaties. Roadifer explained how Crowheart Butte, Wyoming, got its name due to a fight between Washakie and a Crow chief over who hunting rights.
When Washakie signed a treaty and sold the land around the 'Big Spring' to the government, it was with the understanding that a portion of the waters remain free to all people. Today, there is a free bathhouse at the springs for anyone to enjoy.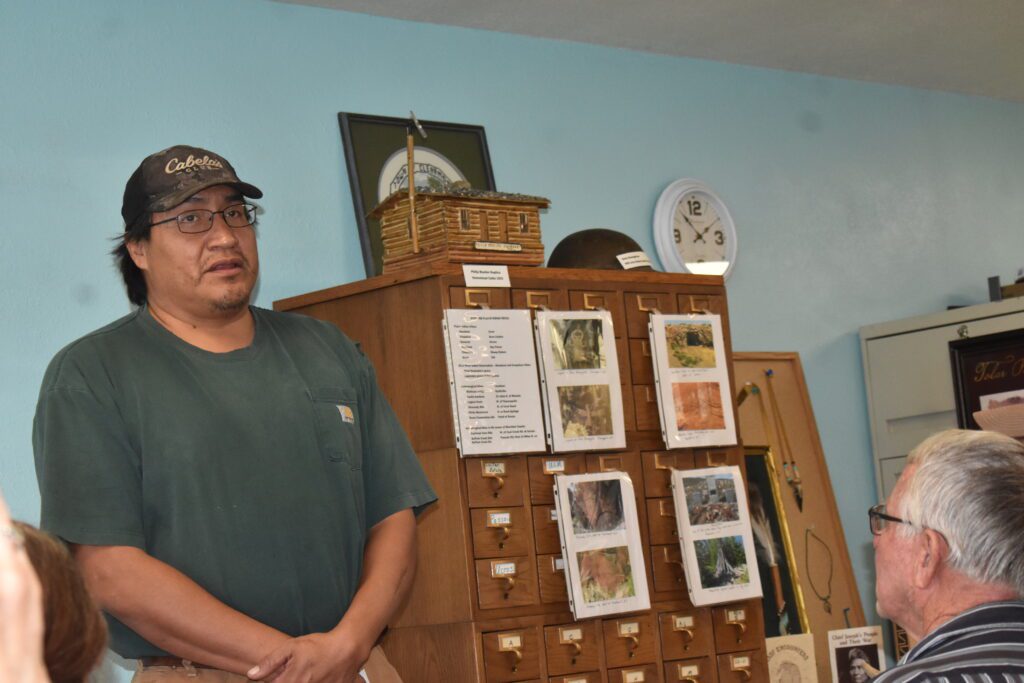 Fran Felz introduced Mickey Wolf, native American speaker, who talked about his heritage.
He said that sometimes it was difficult to combine the Cheyenne part of his heritage with the Christian part taught by his father. He said that many of his family, including himself, have served in the military, and he added that his uncles taught him the traditional ways as well.
He talked about generational trauma among the tribes.
Due to this he said that many of the older generation do not want to share the knowledge, and so some of it is being lost. But today much is being preserved as well, especially since the American Indian Religious Freedom Act of 1978 which protects the tribes the right to exercise their traditional religions, allows them access to sacred sites, possess sacred objects, and to continue to worship through ceremonials and traditional rites.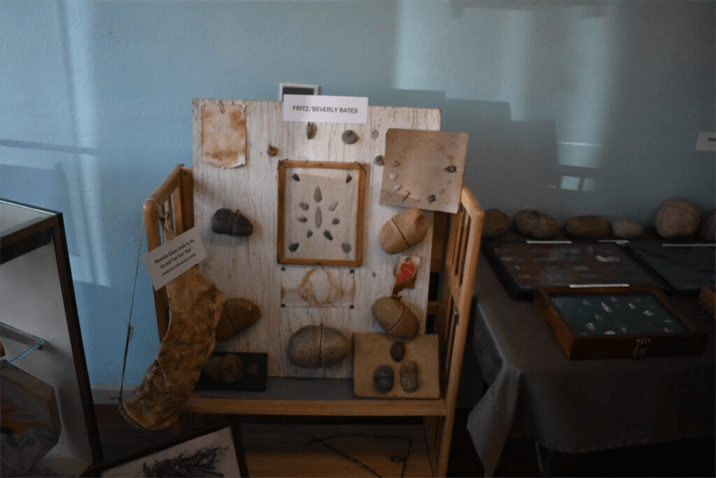 There was standing room only in the Historical Center for the program. The display of Native American Heritage items will be displayed through November.