Teacher moral, student accountability and consistency were topics discussed at the SCSD#2 Teacher Round table discussion with the Board of Trustees on Monday, April 25. The concerns voiced were the results of the recent SCEA (Sheridan Central Education Association) teachers climate survey conducted earlier in the month.
The presenters were Devon Johnson, Language Arts
SJHS; Jennifer Black, guidance staff Meadowlark; Ed Calkins, History SJHS; and Brian Rizer, SHS English.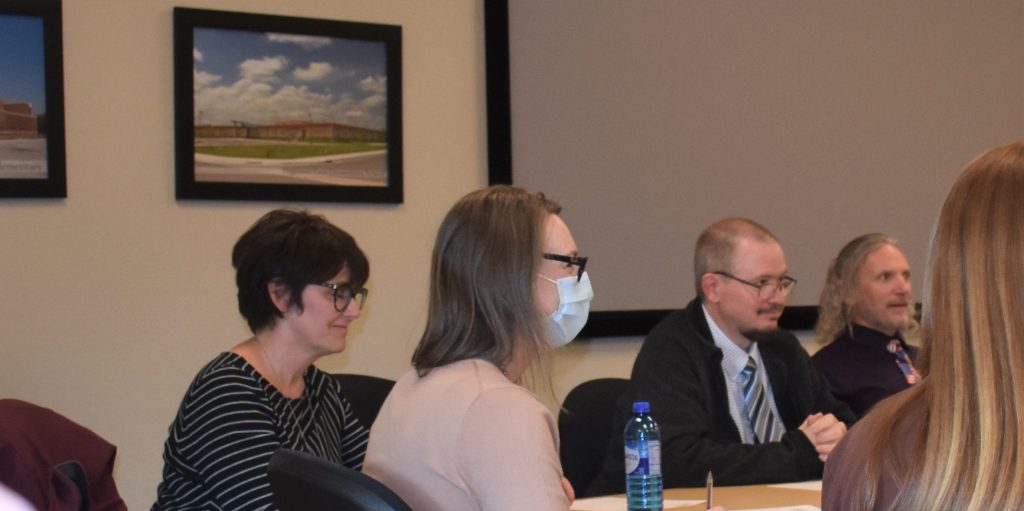 Black discussed the teacher leave policy, and many teachers felt that there should be changes made in the sick leave and discretionary leave policies.
Chairman Sue Wilson pointed out that the sick leave policy was being re-worked, and that many of the question raised from the survey would be addressed in the new policy.
Calkins, who gave the presentation on student accountability, said teachers felt some things needed to be improved upon. Classwork was one area where teachers felt there could be improvement, especially in junior high and high school.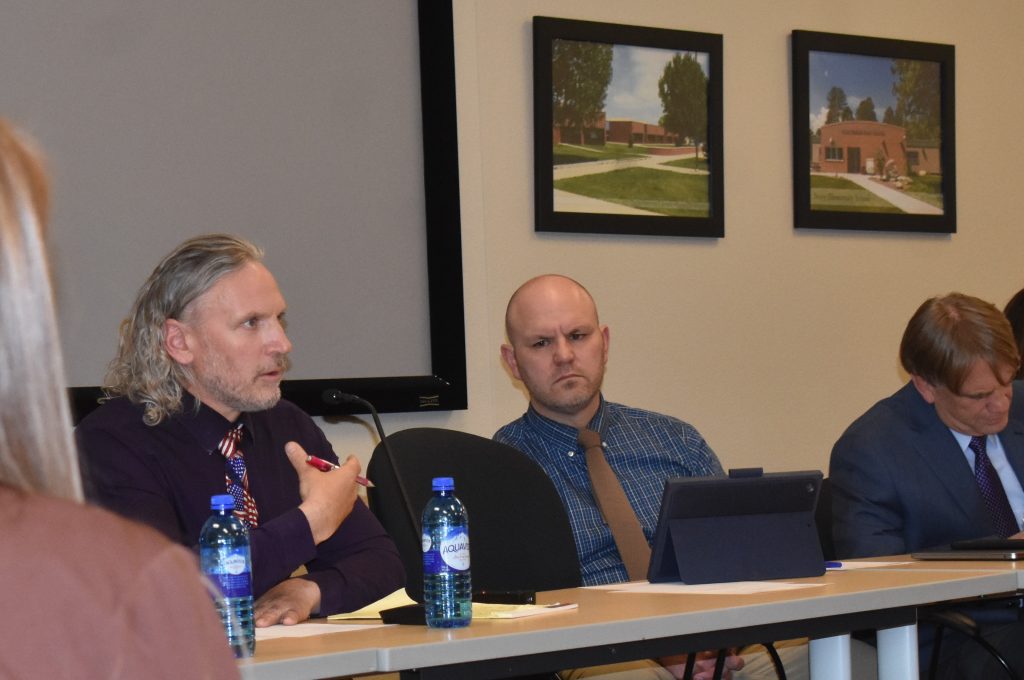 Student attendance generated a lot of discussion. Calkins was concerned that the policies in place were not being enforced and was concerned that students were missing out on education.
Mitch Craft, assistant superintendent, added:
Wayne Schultz, trustee, commented that 6% was a lot of students, Craft said that only 1% are chronically absent.
Scott Stults, superintendent, felt that the school has limited ability to force students to come to school, but felt that the school should work on doing more to make students want to attend school each day.
Another topic that was addressed was student behavior, as many teachers who completed the survey felt that students were much ruder and were not as respectful to the teachers or to other students, and there should be a better way to address this behavior.
Rizer talked about consistency in how teachers approach behavior problems, and that it should be consistent across the board, so each student is treated equally if they do not follow the school policy. "One teacher may see a student, for example, wearing a hat in the hall, and say nothing, where another teacher might call the student on it," Rizer said.
"Students desire stability." He added. "We have a duty to be consistent with how we deal with rules."
Wilson felt that come fall school wide meetings should be held to address these topics.
Rizer talked about teacher morale. He said that the morale dropped from a 3.3 to a 3.0, but he added that there was only so much the district could do.
He also mentioned that the economy and outside influences attributed to the lower morale this past year.
Wilson said that the survey did show a great deal of satisfaction among the teachers, with many of the participates stating they loved the school and their jobs there.