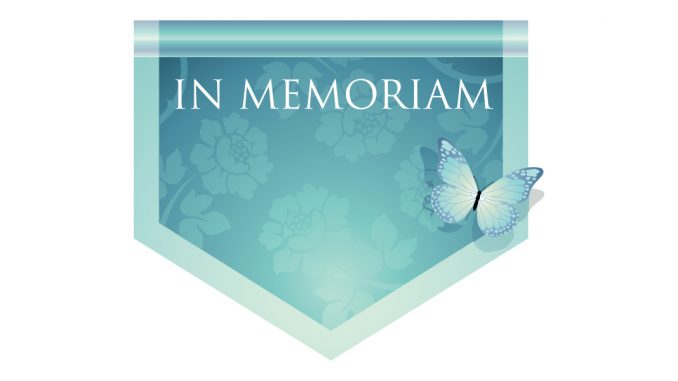 Willa Vondelle Worley went to be with her Lord and Savior March 12, 2021, at Sheridan Manor in Sheridan, Wyoming.
She passed from this life due to complications from multiple strokes.
Willa was born August 7, 1937 to William and Edith (Ryel) Simpkins in Enid, Oklahoma. Shortly after the family moved from Oklahoma to Wiley, Colorado by covered wagon.
She was preceded in death by her parents, four brothers, Lee, Lawrence, Wilbur and Blair, and one sister Joyce (Simpkins) Sanders, as well as three husbands, Ronald Eugene Ewing, Henry Clinton Cashwell, and Delmas Ray Worley.
Willa is survived by two children, Susan Elaine (Ewing) Hitchcock of Sheridan, Wyoming, and Brent Eugene Ewing of Fairbanks, Alaska, four grandsons, four granddaughters, and 14 great grandchildren.
Willa was a loving wife, mother, and grandmother, and also worked full time most of her life. She was employed as a bank teller, secretary, and bookkeeper for several businesses in Colorado, Kansas, Wyoming and Oklahoma, and still found time to do volunteer work for the church.
Even though Willa will be missed, we can take comfort that she is at peace in the loving arms of Jesus Christ.
Graveside service will be held July 17, 2021, at 10am at the Wiley Cemetery in Wiley, Colorado.
Online condolences may be written at www.kanefuneral.com Kane Funeral Home has been entrusted with local arrangements.