The Big Brothers Big Sisters Giving Tree is set up and ready to go at Kid Curious Toy Store & More, at 129 N. Main Street.
The Giving Tree, sponsored by First Federal Bank & Trust, has tags that can be selected to give a local child their holiday wish. It is confidential and all gifts can be purchased locally. For many, this will be the child's primary and possibly only gift under the tree.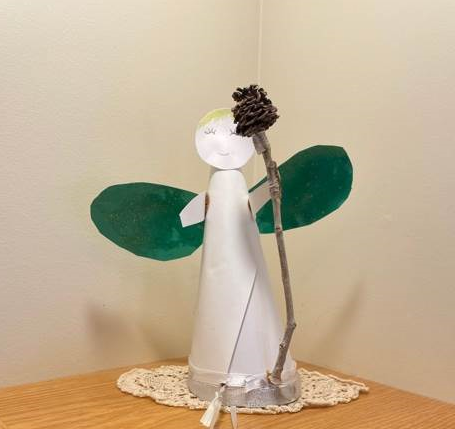 BBBS asks everyone to please come and pick a gift tag, purchase the gift, wrap it and return the wrapped gift to Kid Curious with the tag firmly attached by December 11th. After that date, the Big Brothers Big Sisters staff will deliver the gifts to the families before school lets out so that the families can either put, "From Mom and Dad" on the gift or from Santa, and the child is unaware of where the gift came from. Special thanks to our sponsors First Federal Bank & Trust and Kid Curious for making this happen.
Sandy Thiel, Director for Community Engagement of BBBS, gave a shout out to the Sheridan High School Interact Club (high school Rotary), who prepared the gift tags, decorated the tree and handmade cards for every family who has a child on the tree this year. Make a child's wish come true this holiday season. Come down to Kid Curious and select a gift tag. Thank you!