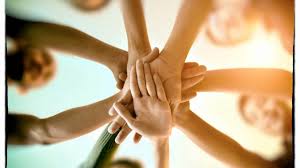 The University of Wyoming has announced IMPACT 307, a University of Wyoming program, will host "Researching Your Customers and Competitors," a new "Lunch and Learn" series webinar, Wednesday, Oct. 27, from noon-1 p.m.
Michael Lambert, program manager, and Nicholas Giraldo, a market researcher, both with the Wyoming Small Business Development Center (SBDC) Network's Market Research Center, will present the webinar.
According to UW, this webinar will provide an introductory understanding of market research strategies for Wyoming businesses. The session will be an interactive discussion where the participants can ask questions.
Lambert specializes in providing Wyoming businesses with access to advanced marketing information that was previously available only to a few of the largest corporations. His expertise also includes marketing, product management, product development, international trade and exporting. Giraldo specializes in digital marketing and search engine optimization, according to a release.
The IMPACT 307 Lunch and Learn series is designed to introduce new and existing entrepreneurs to a wide range of business topics. The hour-long educational sessions are held once a month and presented via Zoom.
To register for the webinar, go to https://uwyo.zoom.us/webinar/register/WN_T39nBg7ISuW0rYPh3nv6eA.
IMPACT 307, with locations in Casper, Laramie and Sheridan, is a statewide network of innovation-driven business incubators committed to growing and strengthening Wyoming's entrepreneurial community by providing resources and support for founders to thrive.
For additional information on IMPACT 307's services, call 307-675-1939 or go to https://impact307.org/sheridan/.