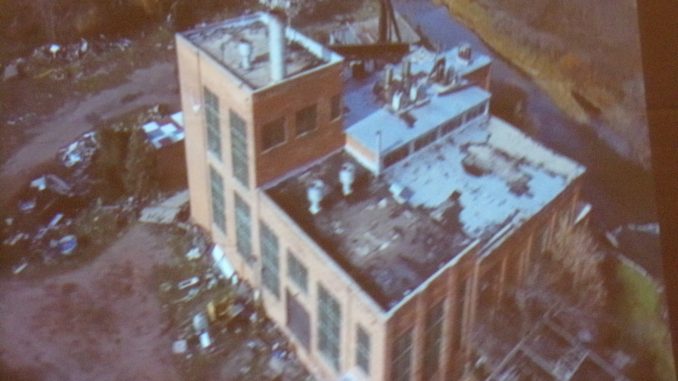 Carrie Rogaczewski says it's too early to tell whether the effects of the COVID-19 pandemic will impact work at the old Acme Power Plant north of Sheridan.
ogaceszewski, who's manager of the Sheridan County Conservation District, said assessment work is currently under way at the structure north of Sheridan.
The conservation district owns the building that was constructed in 1910 to provide power via coal to the coal mining communities that once dotted the Tongue River Valley.
The plant operated until 1976, serving the coal towns, coal mines and the city of Sheridan, then later went through a series of other uses before being abandoned.
An Acme Working Group was formed in December 2017, and a series of meetings have been held since then to clean up the five-acre site that includes the plant and, eventually, determine how to use the land – and possibly the plant building – in future.