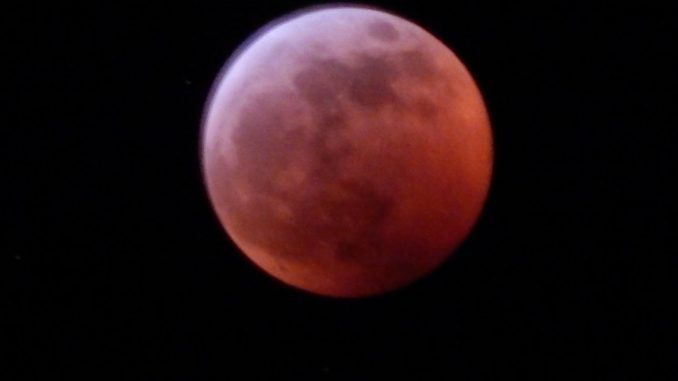 Not long after moonrise this Sunday night, stargazers in Sheridan County can watch a celestial event.
A lunar eclipse will take place as the Earth passes between the sun and the moon, which will cause the planet to cast its shadow on its orbiting satellite, turning it into a blood red color.
Astronomers say this eclipse will last longer and the moon will appear bigger than normal, because it will be closer to the Earth than it usually is.
This super moon as it's called, is because the moon doesn't orbit the Earth in a perfect circle, due to the Earth's gravitational pull.
The Sheridan area will miss most of the penumbral portion of the eclipse that starts at around 7:32 p.m. Mountain time, because the event will start before moonrise, which isn't until around 8:20 p.m.
The partial eclipse will begin at around 8:27 p.m., while the total eclipse will begin at around 9:29 p.m, and last until 10:53 p.m.
Cory Mottice is the warning coordination meteorologist at the National Weather Service in Billings, Montana.
He says although the Sheridan area will miss the first 48 minutes of the entire event, stargazers or moon gazers aren't missing much.
"It's not like a solar eclipse where it's that kind of drastic change. Definitely will get red. We'll see plenty of it here, the entire moon will be within the Earth's shadow, so we will see a nice bright red color or kind of a dark blood red color on the moon, once we get closer to that 10 p.m. time frame."
Click here to see a computer generated simulation of Sunday's lunar eclipse.
The weather forecast for Sunday night calls for partly cloudy skies.
The next lunar eclipse is anticipated to happen on November 7, and should be visible in the Sheridan area.
The last lunar eclipse occurred in November 2021, but it was a partial eclipse, as 97% of the moon was in the Earth's shadow.