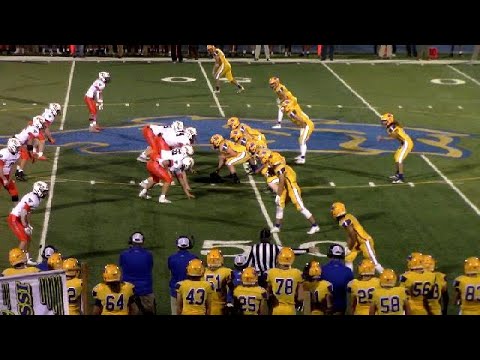 BRONC FOOTBALL – The Sheridan Broncs shut out Natrona county 27-0 to run their record to
5-1, Head coach Jeff Mowry said it was an impressive win for the Broncs.
They won the turnover battle and that help keep the Mustangs out of the endzone.
The first two drives of the game for the Broncs looked great and Mowry says it all started up front.
The Broncs host Kelly Walsh high school Friday night game time is at 6:00, it's also Home Coming week at Sheridan high school.
RAMS FOOTBALL – The Big Horn Rams dropped a tough game in Torrington losing 42-35 in double overtime, this week the Rams are back at home playing Glenrock at 6:00.
EAGLES FOOTBALL – The Tongue River Eagles dropped their game to Upton / Sundance 34-15 the Eagles play at Wheatland Friday.
COWBOY FOOTBALL – After an off week the Wyoming Cowboys open league play against at the Air Force Academy Saturday night kickoff is scheduled for 5:00.
BRONCO FOOTBALL – The Denver Broncos lost at home to Baltimore 23-7 this week they go back on the road for a game Sunday at Pittsburgh.
VOLLEYBALL – The Lady Bronc volleyball team split with the Cheyenne schools they beat Central Friday and dropped their match with East on Saturday.
The Big Horn Lady Rams lost at Kaycee and won at Sundance.
The Tongue River Lady Eagles won at Lovell and dropped their match at Moorcroft.
SWIMMING / DIVING – The Lady Bronc swimmers and divers picked week end wins over Thunder Basin twice and Natrona county.
CROSS COUNTRY – The Bronc and Lady Bronc cross country runners ran in Thornton, Colorado both teams finished 4th Austin Akers led the Broncs with a 9th place finish and Abby Newton led the Lady Broncs in 33rd.
JUNIOR HOCKEY – The Sheridan Junior Hawks dropped both weekend games with the Great Falls Americans, Great Falls won both by scores of 4-2.