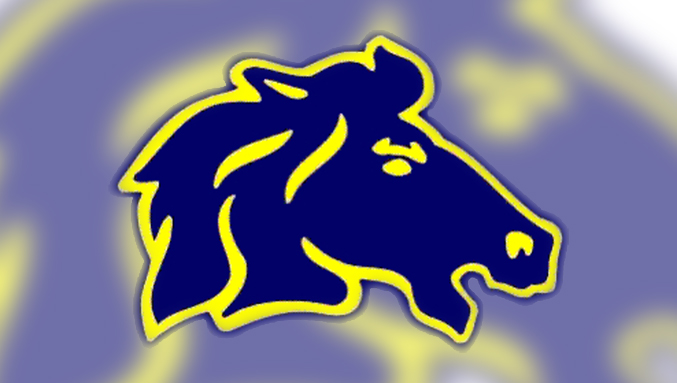 Texas Tanner of Sheridan Named WY Boys Gatorade Track and Field Athlete of the Year – A Sheridan High School Track and Field thrower who is preparing to serve his country, has been named that best in Wyoming.
Texas Tanner has been named the 2022 Wyoming Gatorade Boys Track and Field Athlete of the Year.
This is the first time a Sheridan High School Track and Field Athlete has won the award.
Recently he won the 4A Boys State Championship in the Discus and the 4A Boys State Runner-Up in the shot put.
His best discus throw this year was at a meet in Spearfish, South Dakota where he threw for a distance of 199 feet 9 inches, which is the 10th best throw in the country this year.
During his senior year of high school, he helped the Broncs win state championships in outdoor and indoor track and field, as well as in football.
He will soon serve and compete at the US Air Force Academy.

Sheridan Girls Golf at National Meet – The Sheridan Girls Golf team finished 19th out of 28 teams at the National High School Golf Association National Invitational, which was held the past 3 days at Pinehurst, North Carolina.
Samantha Spielman placed the highest for the Lady Broncs as she would finished tied for 99th out of more than 220 high school girls golfers from across the country.
Spielman placed 3rd at last year's Wyoming State Meet, she was state champ 2 years ago, and was state runner-up in her freshman year.
The 2022 Wyoming High School Golf Season is scheduled to begin on August 10th.

New Sheridan HS AD Kasey Garnhart – Tomorrow (July 1st) a new era will start in the Sheridan High School Activities Department as Kasey Garnhart steps in as the new activities director.
Garnhart is a 2008 graduate and 4-time state champion wrestler from Riverside High School located on the other side of the Big Horn Mountains in the town of Basin.
He also wrestled for the University of Wyoming, worked as a Sheridan Assistant Activities Director from 2017 to 2019, and spent the last 3 school years as the Activities Director at Rawlins.
He says it may look like he won't do much in the upcoming school year, but he will be watching.
This winter Garnhart will learn something new, as Sheridan will debut a nordic ski team.

Troopers start play at Billings Tournament – The Sheridan Troopers are back in action at a 4-day tournament in Billings this weekend.
The team is scheduled to play the host team, the Billings Royals at noon today, followed by another game after that at 2:30pm against Loveland, Colorado.
Coach Ben Phillips says the team was rusty in Monday's 2-losses at home vs. Cheyenne and that was partially because the Troopers hadn't played in a week before those games.
He adds this weekend's games and next weekend at Bozeman will be a great opportunities to shake off that rust and get things back to the way they're supposed to be.
The rest of the schedule for the Troopers this weekend has them playing Jackson on Friday at 2:30pm.
The schedule for Saturday and Sunday will be based on results from today and tomorrow.
The next home game for Sheridan is 2 weeks from today, July 14th, and that will a conference double-header vs. Gillette.
Meanwhile, the Sheridan Jets are home tonight for a double-header vs. Powell beginning at 5 o'clock and will be home again tomorrow vs. Lovell.

Rockies Drop Series Finale vs. Dodgers – The Colorado Rockies were unable to complete the 3-game sweep at home vs. the LA Dodgers, but did win 2 out of 3 games.
The Rockies lost last night 8-to-4.
Brendan Rodgers had 3 RBI's, including a solo home run in a losing effort.
Colorado is off today and will begin a 3-game home series tomorrow against the Arizona Diamondbacks.
The Rockies are in last place in the NL West but only trail the D'backs by 1 game for 4th place, heading into this weekend.