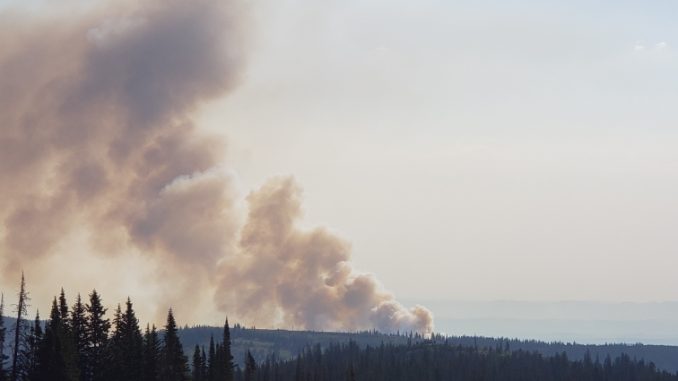 Within the last week, a fire in the Bighorn National Forest has not only doubled in size, but now has claimed two structures.
As of 8am Thursday, August 19th, the Crater Ridge Fire, which is about 30 miles east-northeast of Lovell, has burned more than 4,300 acres of land and is 30% contained.
The two Forest Service-administered structures that were lost, were on the east side of the fire and were a result of Tuesday's erratic fire behavior.
The fire has crossed Forest Road 111 and firefighting crews are scouting the area to find out where they can construct direct and indirect firelines.
Despite the current precipitation, fire crews anticipate that this fire will be a long-term event, until there is a season ending event such as a heavy snowfall.