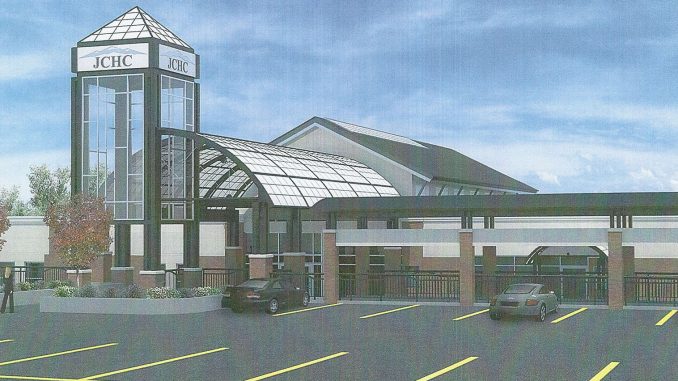 The Johnson County Healthcare Center gave an update on their facility status during the latest Johnson County COVID-19 Emergency Operations Center (EOC) briefing.
According to CEO Sean McCallister, the hospital was at near capacity, and although none of the patients were COVID-positive, that is still worrisome.
McCallister said staffing on the medical campus is stable and looks fine at this time.
The current construction projects, made possible with Federal CARES Act funding are wrapping up, which is a relief after a hectic last few months.
The facility continues to dedicate a lot of time and energy to vaccinating their healthcare workforce, and although vaccinations are voluntary, they are holding forums and question and answer sessions to educate and inform their staff members to hopefully get vaccinated.
There was a change in the plan to vaccinate long-term care residents, and he explained why.
McCallistter said those getting vaccinated earlier are residents of the Amie Holt Care Center, the Veterans Home of Wyoming, Agape Manor, and Willow Creek Assisted Living.