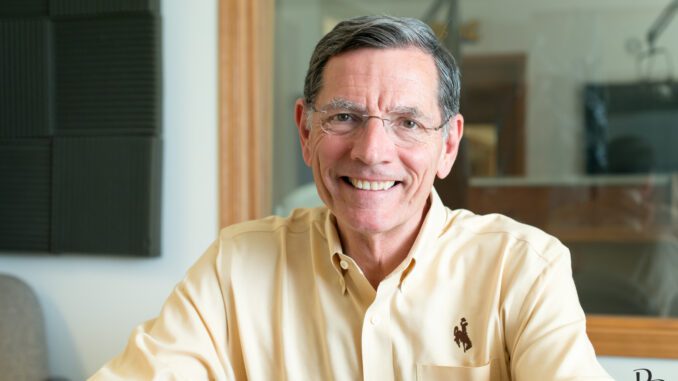 U. S. Senator John Barrasso said President Trump has signed into law the most significant wildlife conservation and sportsman's law in decades with the signing of America's Conservation Enhancement Act.
The measure, known as the ACE Act, was introduced by Barrasso and U.S. Senator Tom Carper in December last year. Barrasso, who is chairman of the Senate Committee on Environment and Public Works, said the new law will help protect elk, mule deer, bison and many other species in Wyoming.
The law establishes a task force to address the growing problem of chronic wasting disease and will compensate ranchers for livestock lost to predator attacks and help combat dangerous and invasive species.
Barrasso added the ACE Act is a great example of what can be done when Republicans and Democrats work together to get something done.
Barrasso said among other actions, the ACE Act will commission a study by the National Academy of Sciences regarding the pathways and mechanisms of chronic wasting disease in the U.S.
The new law also establishes a Theodore Roosevelt Genius Prize for technological innovation to reduce human-predator conflict using non-lethal means.
The measure authorizes funds to combat the threat of invasive species and encourages partnerships among public agencies and other interested parties for promoting fish conservation.