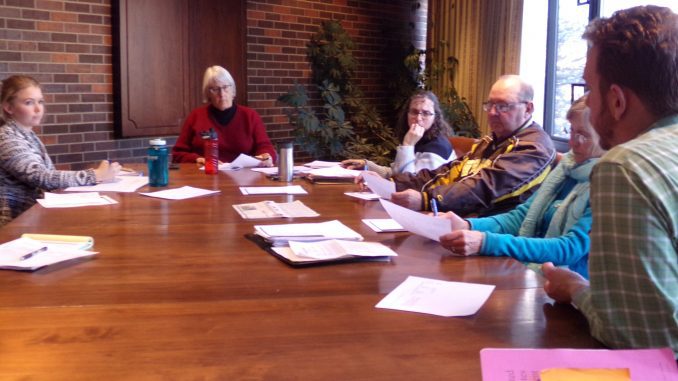 Sheridan County Conservation District supervisors discussed the possibility of helping Story residents who want assistance with their septic systems, but took no action Tuesday night.
Susan Holmes, who chairs the board, said the subject bears more discussion and more thought.
Carrie Rogaczewski, who's manager of the conservation district, said over the years, the district has received requests for help with septic system projects in Story. But, she said, there are issues that in the past have prevented the conservation district from undertaking such projects.
Most basic, she said, is that the district doesn't have a watershed plan in the Story area. There is a connection however.
She said some years ago there was a reluctance to use conservation district funds in the area because of the complex geology, alluvial soils, water quality and high population density among other factors. In addition, she said, the Story area isn't included in the 319 grant funds the conservation district typically uses for septic systems.
But, she said, now seems a time to bring the question to district supervisors because some other funding is available for projects that don't meet the criteria for the 319 grants.
Supervisor Orrin Connell said he would like to know if there was a group in Story that wanted to see improvement. He said his first criteria would be if Story residents, as a group, wanted to help themselves. If that was the case, he said, he thinks the conservation district would find a way to assist.