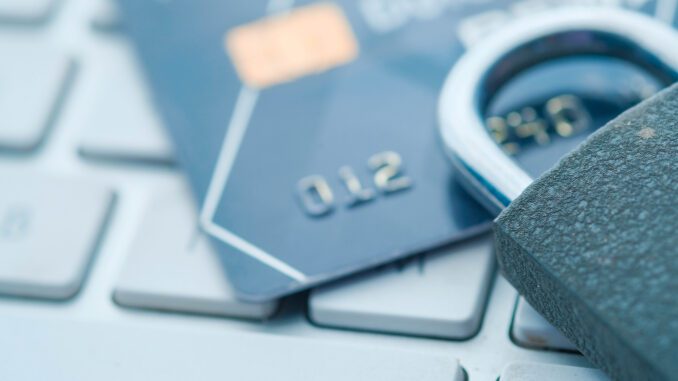 Sheridan Police Department Captain Tom Ringley and Lieutenant James Hill made an appearance on Sheridan Media's Public Pulse program to address the many scams seen by Sheridan residents.
"Scam" is an umbrella term for any attempt to defraud a potential victim out of money, goods or services and it's costing US citizens billions of dollars every year.
SPD Lt. James Hill.
The most recent scam to come to light in Sheridan County involves scammers using social media to catfish, blackmail and extort young adults. But Hill told listeners many of the scams that residents report involve calls, texts and emails from organizations, located on foreign soil, to reach as many people as possible.
Anyone can become a victim of cybercrime or scams. The scammers have quickly developed sophisticated practices to ensure they raise a sense of emergency in the victim to secure either funds or personal information they can later exploit, according to Hill.
The FBI Internet Crime Complaint Center (IC3) reports that in 2017, reported financial losses of the US public to these types of crimes amounted to $1.4 billion, a drastic contrast to last year's $7 billion.
IC3 is the Nation's central hub for reporting cyber crime. Run by the FBI, the lead federal agency for investigating cyber crime. It is also the wing of the FBI that asks for reports of scams and cybercrime.
To report a scam to the IC3, click here.
The site lists some steps that residents can take to help protect themselves from scammers.
Keep systems and software up to date and install a strong, reputable anti-virus program.
Be careful when connecting to a public Wi-Fi network and do not conduct any sensitive transactions, including purchases, when on a public network.
Create a strong and unique passphrase for each online account and change those passphrases regularly.
Set up multi-factor authentication on all accounts that allow it.
Examine the email address in all correspondence and scrutinize website URLs before responding to a message or visiting a site
Don't click on anything in unsolicited emails or text messages.
Be cautious about the information you share in online profiles and social media accounts. Sharing things like pet names, schools, and family members can give scammers the hints they need to guess your passwords or the answers to your account security questions.
Don't send payments to unknown people or organizations that are seeking monetary support and urge immediate action.
The Sheridan County Sheriff also asks that victims of a scam file a report with his office. Contact the Sheridan County Sheriff's Office at 307-672-3455.