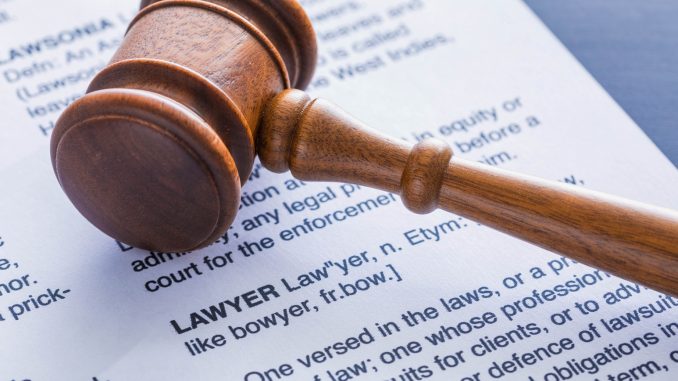 A 35-year-old Sheridan man was sentenced in Fourth Judicial District Court Thursday on a number of charges. Sheridan Media's Ron Richter has the details.
A 35-year-old Sheridan man was sentenced to a lengthy prison term for an incident that occurred in Sheridan in May of this year. District Court Judge Darci Phillips accepted the terms of the plea agreement reached with the state and sentenced Adam Broussard to 12 to 15 years in prison for the charge of aggravated assault and battery, 2 to 3 years for the charge of illegal use or possession of a firearm and six-months in jail for the crime of misdemeanor eluding police. The sentences will run concurrent to one another, meaning Broussard will serve a prison sentence of 12 to 15 years. He was given 197 days of credit for time served.

Broussard was prosecuted as a habitual offender,  which is defined as an individual who has been convicted of a felony on two or more previous charges separately brought and tried which arose out of separate occurrences in Wyoming or elsewhere. If the crime for which the defendant is being charged with is a violent felony, it is punishable by not less than 10 years and up to 50 years in prison if the individual has two previous violent felony convictions and up to life in prison if the person has three or more previous convictions.

Broussard was convicted of aggravated robbery in 2009 in Park County and aggravated robbery and use or possession of a firearm in Sheridan County in 2019. Broussard was arrested on May 19 for pointing a 9mm handgun at four people at a bar in downtown Sheridan. He fled in his vehicle with two female occupants when an officer with the SPD who was patrolling the downtown area, attempted to stop him for driving without his headlights on. A brief pursuit ensued and was soon called off by the officer. Broussard was arrested later that day while attempting to flee Sheridan. The 9mm handgun used in the crimes was located at his residence.