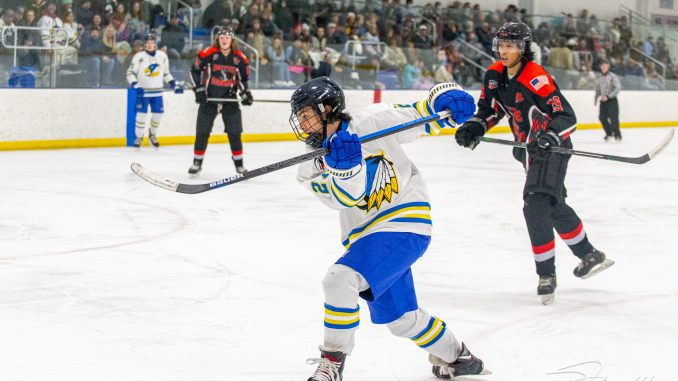 TRACK AND FIELD – This evening Sheridan high school will be hosting an all-comers track meet it's a fund raiser for two year old Caysn Cates from Buffalo who is battling leukemia.
The meet is for all ages with several different events registration starts at 5:30 the cost is five dollars per event and you can enter as many as you wish they will start field events at 6:00 with running events starting at 7:00.
JUNIOR HOCKEY – The Sheridan Junior Hawks will open their preseason camp in three weeks with the season opener early in September, Head coach Chad Bailey likes the team they have put together and is looking forward to getting the players in town.
And Bailey says number one this season is bouncing back after the disappointment of last season.
Hawks team President Dr. Brent Milner says next week on Friday the team will host their fundraising golf tournament at the Powder horn.
To sign up your four person teams go the hawks website sheridanhawks.com
FALL SPORTS – The fall sports season is set to begin Monday morning at 7:00 when the Sheridan Bronc football team opens fall camp, the rest of our fall sports begin a week later.
The Bronc coaches and seniors will be at their annual mountain leadership camp later this week and the annual player parent meeting will be held Sunday in the high school auditorium.
The Broncs open the season at home August 26th against Cheyenne Central.