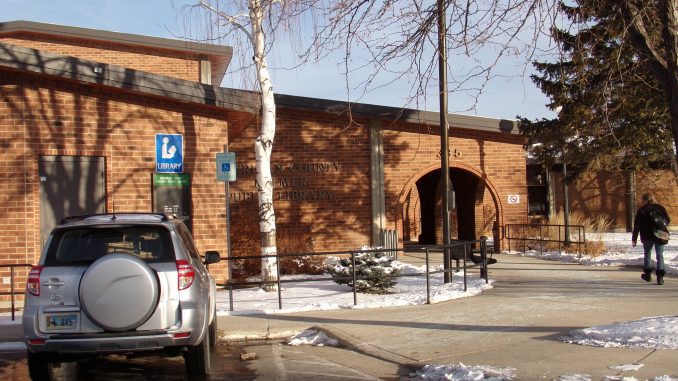 Zac Smiley, who's the library assistant at the Tongue River Branch Library in Ranchester, has been promoted to the library's branch manager.
Action took place in a special meeting of the Sheridan County Library System board Monday night. Cameron Duff, who's director of the library system, said Smiley replaces Connie Fiedor, who is retiring effective Wednesday.
Duff noted the library, as part of Sheridan County, goes into a holiday at the end of the week, so technically, Smiley won't assume his new duties until Jan. 4.
In related action, library board members voted on the plan for staffing the Tongue River Branch Library after Fiedor leaves. Currently Fiedor and Smiley are both full-time employees, at an annual cost to the library of over $85,800.
Duff presented three proposals, looking at the effect on the library's budget. All three assume that Smiley would be employed full-time at the branch library.
Library board members originally favored a plan under which a second person would be hired part-time at the library, at a total cost of just over $61,000 a year.
Board Chair Shannon Anderson said she had some concerns about going from having two full-time positions at the library to one full-time and one part-time. After reconsideration, board members later changed their vote and chose to go with a proposal in which both Smiley and a new library hire would be full-time positions.
Duff projected the cost for that proposal at either just over $76,800 or just over $91,100, depending on insurance. Duff said the Tongue River library currently closes for lunch between noon and 1 p.m., and that arrangement would remain the same.
The meeting Monday was a special meeting of the library board, which was unable to take action on replacing Fiedor at the regular meeting last week due to lack of a quorum.