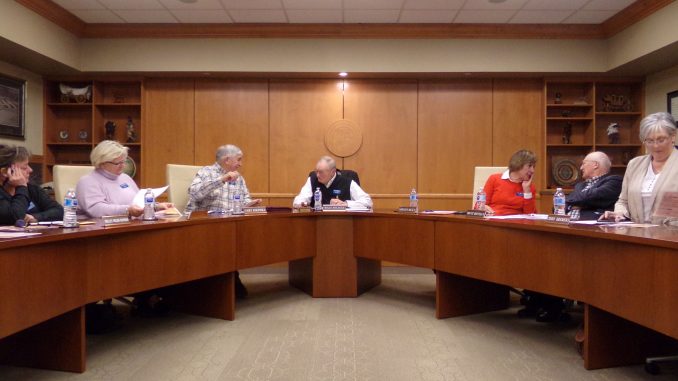 Northern Wyoming Community College District trustees last week were looking at a projected $2.8 million reduction in revenues, but that picture has changed significantly, according to College District President Dr. Walter Tribley.
In a news release issued this week, he said the budget that trustees will consider in a special meeting on July 1 includes a net decrease of nearly $4 million.
In an interview with Sheridan Media Friday, Tribley said the district was informed of an additional fiscal impact.
His estimate of a cut in revenues from the state of Wyoming brings the total projected loss of revenues to $3.96 million.
To balance the college district's budget, which includes operation of Sheridan and Gillette colleges and the Sheridan College Campus in Johnson County, Tribley has proposed discontinuing all Sheridan and Gillette College NJCAA Division I athletic teams.
He said Athletic Director Bubba Hall and the college district's coaches have all been notified.
All student athletes will be released from their commitments to the Northern Wyoming Community College District.
In addition to the athletic program cuts, the district is proposing to discontinue the district's culinary arts and hospitality management programs.
Tribley said the decision on whether to discontinue the programs ultimately will be made by the college district trustees during their meeting on the budget on July 1.
Tribley said the total number of positions that would be eliminated under the program cuts is 16. There are also seven positions in the district that are currently not filled and would not be filled under the proposed cuts.