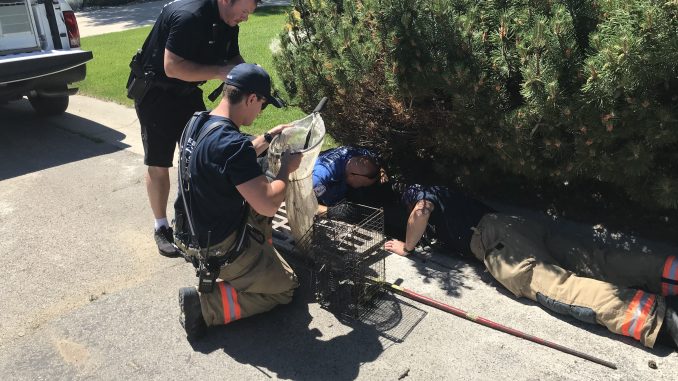 Sheridan Fire-Rescue, police and a community service officer were called to a duck rescue Tuesday.
The incident happened at the intersection of Park Drive and Yonkee Avenue.
Fire-Rescue Captain Greg Luhman said a crew of four firefighters, one Sheridan policeman and the community service officer removed the storm drain cover and spent about 15 or 20 minutes rounding up the ducklings.
In all, Luhman said, nine ducklings were retrieved. Luhman said firefighters were called by Danielle Laumann, a resident in the area.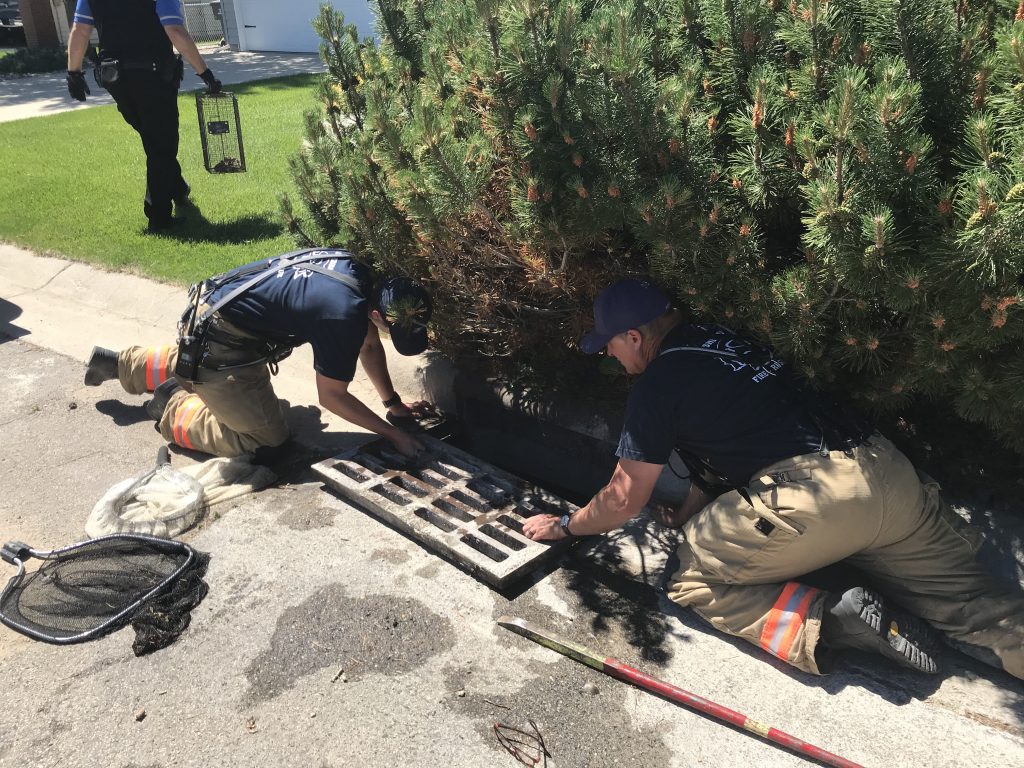 Luhman said the mother duck and her ducklings were fine and were released into Hume Draw a short time after their rescue.