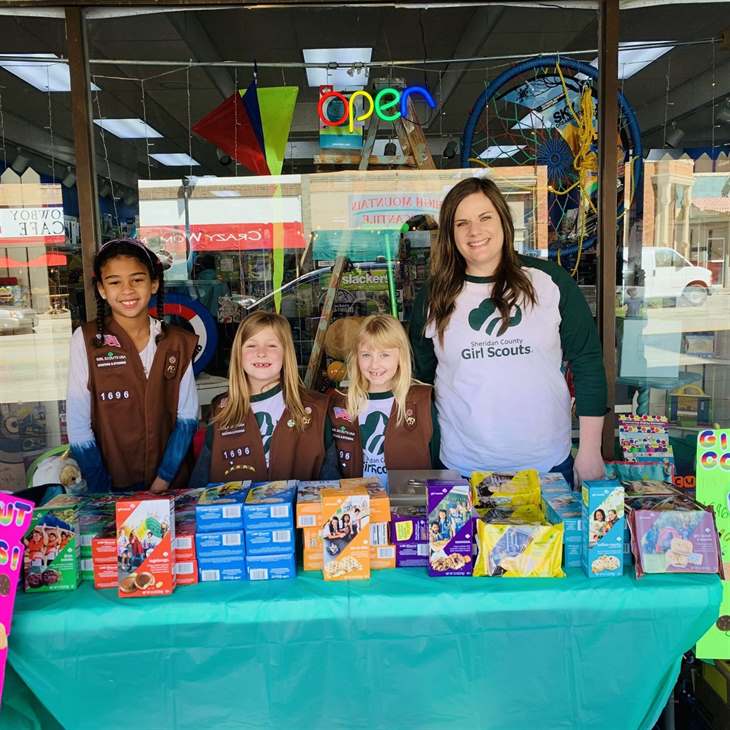 Girl Scouts sell cookies to earn funds for camp.
The Girl Scout troops# 1297 and 1696 were outside The Fly Shop and Kid Curious on Main Street, April 17. They will be selling more cookies starting at 9 a.m. Saturday, April 25 in front of the UPS Store, 51 Coffeen Ave.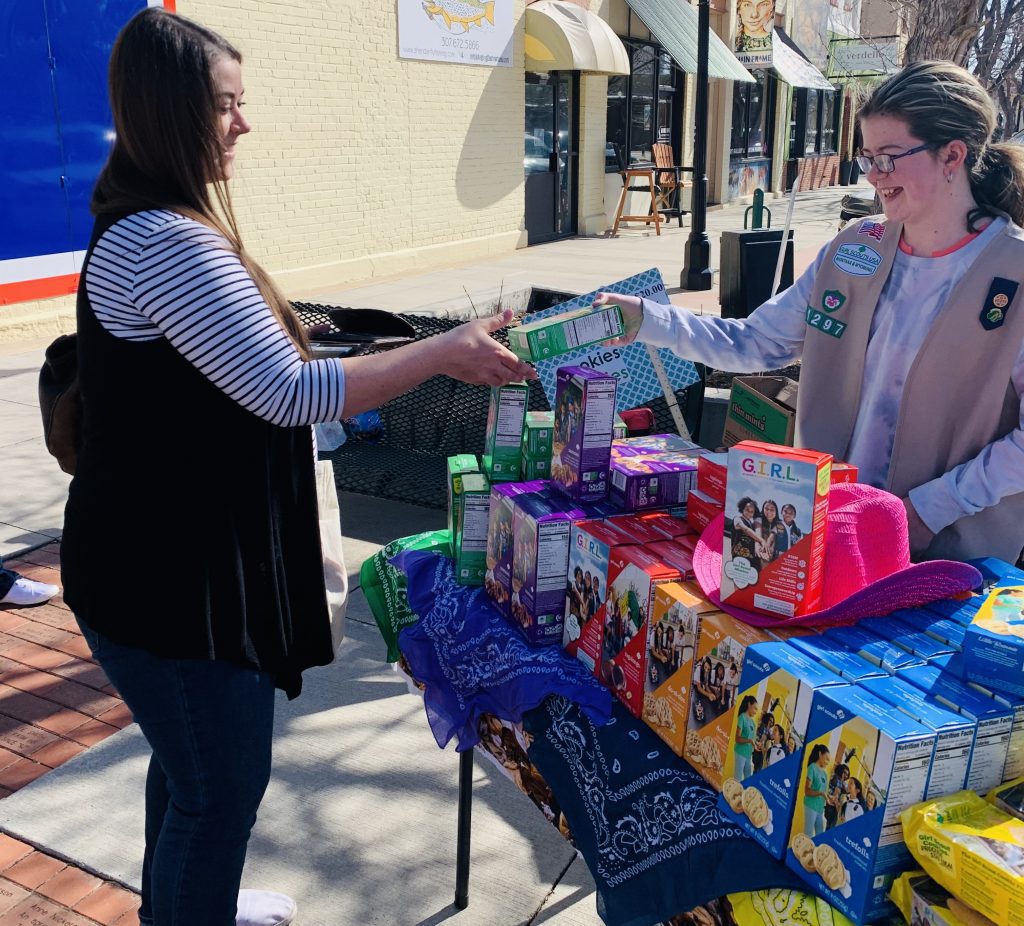 The two troops have combined forces to maximize sales while working toward a goal. Troop leader Edith Green talks more about this.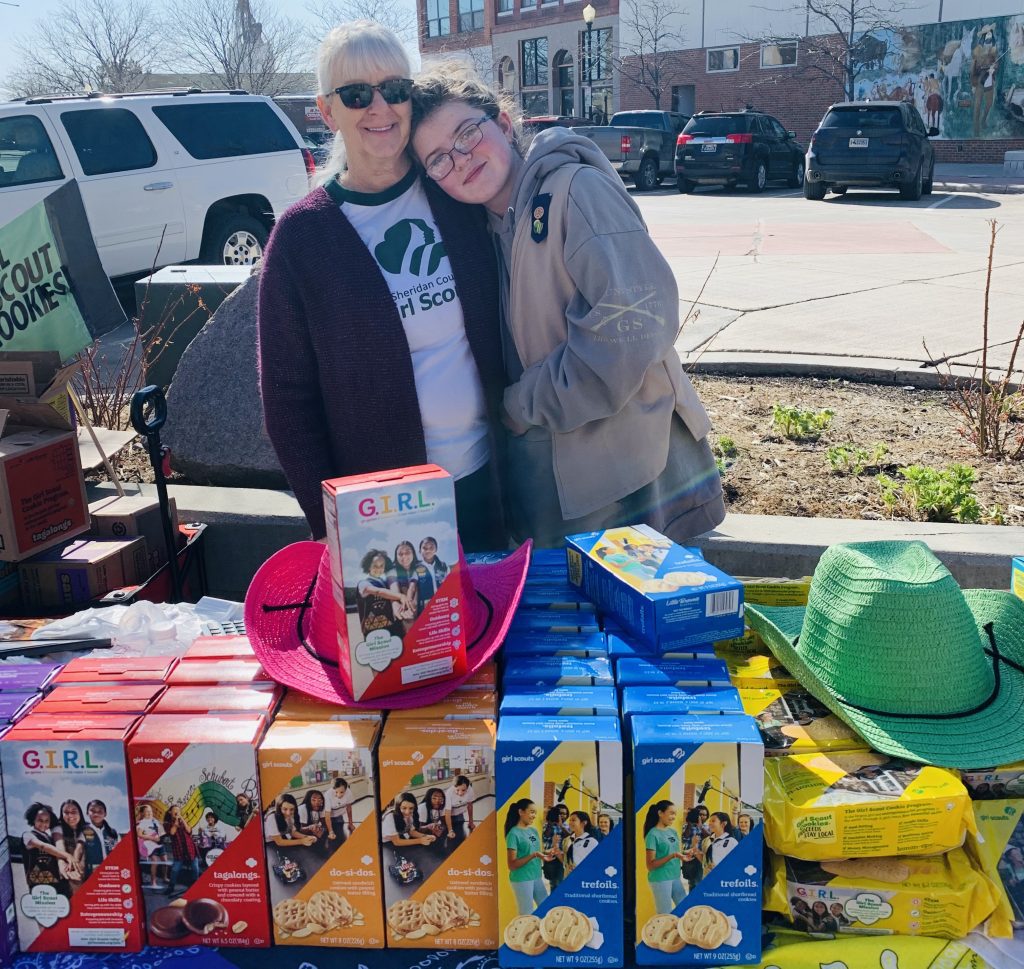 According to Green, scouts can utilize other options to help get to camp.
Rowena Fund information is available at www.greatnonprofits.org