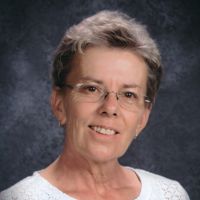 Cindy Gay Morris, 64, died on Monday, October 19, 2020, from metastatic breast cancer.
Cindy was born on August 6, 1956, in Sheridan, Wyoming. In the 1980s, Cindy drove a cement mixer and semi over the road hauling propane. She worked as an upholsterer for over 18 years and finally as a paraprofessional working with special needs students.
Cindy was grateful to be part of three remarkable organizations: FAST (Families and Schools Together), Sheridan City Planning Commission, and Crisis Text Line.
Cindy was preceded in death by mother Jane S. Morris, father Vern L. Morris, partner Kevin Anderson, nephews Cody Holt and Pascal Kempe, and nieces baby Kennedy Stewart and baby Shelleen Smith.
Cindy is survived by sons Jordan and Quinn Anderson, brothers Werner (Ingrid) Kempe and Andy Morris, sisters Donna (Harry) Herren and Jennie (Tom) Vigil, and numerous nieces and nephews.
A Celebration of Life for Cindy Gay Morris will be held Saturday, July 10, 2021 from 12:00pm-3:00pm at Kendrick Park at #4 Bears Den.
Online condolences may be written at www.kanefuneral.com. Kane Funeral Home has been entrusted with local arrangements.