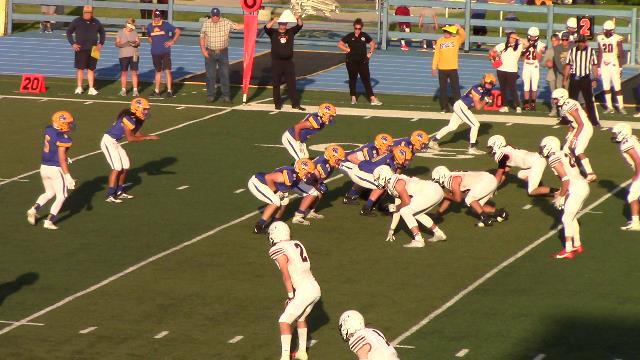 SHERIDAN BRONC FOOTBALL – The fall sports season is set to kickoff Monday morning at 7:00 when the Sheridan Bronc football team opens training camp.
The Bronc coaches and seniors will be at their annual mountain leadership camp starting today, Head coach Jeff Mowry says it's the next step in their preparation for the coming season.
And Mowry says this leadership camp has been years in the making and it's a big part of why the Bronc program has been so successful over the last 15 seasons.
The Bronc player / parent meeting will be held Sunday in the high school auditorium.
The first game of the season will be a home game with Cheyenne Central August 26th.
AMERICAN LEGION BASEBALL – The American Legion Northwest regional baseball tournament opens in Gillette today.
Here are the opening round games Fort Collins, Colorado plays Idaho Falls, Idaho then it's Medford, Oregon against Yakima, Washington.
Both Wyoming teams play this evening Cheyenne plays Eagle River, Alaska and Gillette takes on the Billings Royals.